How You Can Help RDA Singapore
Donate to Us
Riding for the Disabled Association of Singapore (RDA Singapore) is a registered charity which provides free therapeutic and rehabilitative horse-riding for children and adults with disabilities. We are the only charity in Singapore to provide such therapeutic sessions including hippotherapy completely free to the disabled.
Since our inception in 1982, we have helped over 7000 beneficiaries. Horse-riding therapy (hippo-therapy) has proven to benefit persons with disabilities.
We have seen beneficiaries who can sit up longer, walk a bit longer or become more sociable after riding with RDA Singapore. These may seem minor to most people but to those with disabilities, these are life-changing achievements. Annually, RDA Singapore needs about $1.2 million to keep the centre and the equine-assisted therapeutic sessions going.
RDA Singapore is not fully funded by the government and is dependent on the generosity of the public to fund our
FREE
programmes for people with disabilities. This is the link to our latest Annual Report:
Read about FY 21/22 here.
You too can support our charitable programmes for people with disabilities by donating!
Memorial and Tribute donations:
Memorial donations are made in memory of a deceased family member, friend, neighbour, colleague, etc., often in lieu of flowers for a funeral service, an anniversary of the individual's passing or other special times of remembrance. Please let us know the name of the person in remembrance, and if you include the individual's main family contact name and address, we will let them know you have made a donation in memory of their loved one.
Tribute Donations honour special people or celebrate occasions like birthdays or anniversaries. Join the growing number of caring adults and children who are incorporating philanthropy into their weddings, graduations, birthdays and other special occasions by asking friends, in lieu of gifts, to donate to RDA Singapore in lieu of gifts.
Even a just a penny will help, and at RDA Singapore, we ride on your support. Thank you!
Read more about
Horse Sponsorship
and
Rider Sponsorship
programs.
*Tax deductible receipt will be issued for donations of $10 and above and are entitled to tax deduction..
*Pro Tip: Find out of your employer or school has a matching gift program that will match your donation to us!
Rider Sponsorship
Every year, some 20 schools & voluntary welfare organisations ride with RDA Singapore. Riders profile ranges from children with intellectual, cognitive and/or physical disabilities
Each batch consists of 12 riders with special needs who undergo a 10 weeks of horse-riding therapy with RDA. We provide our therapy free of charge to these riders, we do not charge the schools/riders nor do we receive any direct funding from any government ministry. We are looking for sponsors to help us off-set the costs of running our therapy prog.
Sponsoring a batch of 12 riders with special needs (x 10 sessions) @ $12,000. This sponsorship is entitled to 2.5 times tax-deduction. You will also get the following benefits:
● Sponsorship Plaque bearing your company's name, your name or the name of your loved ones displayed for the duration of sponsorship year.
● Sponsorship Certificate with information of your sponsored school / voluntary welfare organisation.
● Visit to RDA Centre with your staff or family to visit your sponsored school / voluntary welfare organisation during their riding term/completion of term graduation.
● Invitation to our annual fund-raising event such as RDA Race Day at Singapore Turf Club.
● Your flyers or corporate gift in our goodie bag for our annual fund-raising events like Race Day or Ball. (optional)
● You may place your company's ads in our newsletter or social media such as Facebook.
● Your sponsorship will be acknowledged on our website.
Contact us at
All donations modes e.g. Cash, Cheque, Direct Bank Transfer, Paynow or GIVING.SG will be eligible for Toteboard Enhanced Fund-raising ($ to $ matching).
Cash
You can make cash donations at RDA Centre located at 5 Jalan Mashhor. Our office hours are from 9am to 5.30pm (Mon to Fri) and 9am to 12.30pm (Sat).
By Credit / Debit Card / GrabPay
E-Nets
You can donate using a credit / debit card / GrabPay / E-Nets via
Giving.sg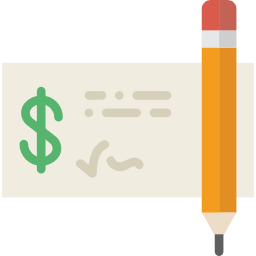 By Cheque
If you prefer to donate via cheque, please download this
FORM
and mail it to us. Please issue cheque payable to: RDA Singapore Our mailing address: 5 Jalan Mashhor RDA Centre S299174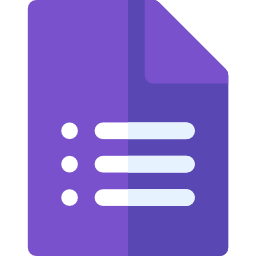 GIRO
GIRO or monthly donation through GIRO: Now you can donate using Interbank GIRO! You can make one-off donation or choose to donate to RDA via monthly donation through GIRO. Please click
here
for the GIRO Form.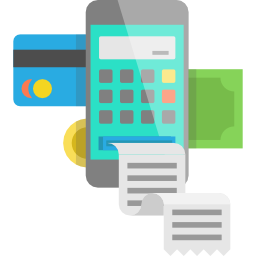 Bank Transfer
Bank: DBS Bank Limited Current Account: 024-900388-9
Account Name: Riding For The Disabled Association of Singapore
Bank Code: 7171 Branch Code: 024 Swift Code: DBSSSGSG
Mobile Wallets
Use a local peer-to-peer funds transfer service! RDA's user ID: S82SS0081H To register a donation for tax deduction via this method, please send a copy of the transaction receipt to mail@rdasingapore.org.sg with your Full Name and NRIC/FIN number, thank you!
Wish List (Donation-in-kind)
We would be very grateful if you would like to contribute any of the following item(s) or money for us to purchase any of these items that we need. If you're not sure what an item is or how much it would cost, please feel free to give us a call or send us an email at mail@rdasingapore.org.sg. No contribution or item is too small! We are happy to accept second-hand items that are in good condition as well. For all tack items, please call if buying to check size requirements. (updated as of 6 March 2017)
Transport: 13 seater mini bus (Eg: Toyata Hiace) COE exemption for VWOs & Charities.

Toys & Games : Horse head on a stick x 6

Tack: Bridles, Running Martingale, Toyogo Boxes for grooming kits (must make measurements), whips 60cm -100cm, lungeing whips, saddle / leather cleaner/conditioner cream.
Equipment: Saddle - Medium-sized gullet, 15-16 inches in size
Rider equipment: Helmets especially the smaller sizes
Miscellaneous: Sponsorship for printing of our brochures and volunteer handbooks, Various slings sizes and types from the ceiling track hoist (XS, S), Various items for therapeutic activities, e.g. foam balls, peanut balls, therapy roller, transfer board, picture cards and children's games, free-standing child size basketball hoop, Digital video camera with hands-free wireless microphone attachment
Barn equipment: Airtight feed container with lids, Wheeled trolley to transport horses' feed
*Tax deductible receipt will be issued for donations of $10 and above and are entitled to tax deduction.