Here are the stars of our program, the therapy horses and ponies that work hard in providing the people with disabilities with therapy and enjoyment.
Horse Sponsorship
Our horses play a huge role in providing the unique horse-riding therapy to those with disabilities. As a charity, we need your help to sponsor their yearly up-keep, food, health (medical and dental) and other associated costs.
Sponsoring a horse or pony
costs $12,000 per annum. You will also get the following benefits:
Sponsorship Plaque bearing your company's name, your name or the name of your loved ones displayed for the duration of sponsorship term.
Sponsorship Certificate with information of your sponsored horse.
Framed Horseshoe from your sponsored horse.
Photo opportunities* with your sponsored horse for your company's publicity
Visit to RDA Centre with your staff or family to visit your sponsored horse
Invitation to our annual RDA Race Day at Singapore Turf Club
Your flyers or corporate gift in our goodie bag for our annual fund-raising events like Race Day or Ball (optional)
You may place your company's ads in our newsletter or social media such as Facebook.
Your sponsorship will be acknowledged on our website.
*Prior arrangement required; depends on our operational requirements
You may be pleased to know that
horse sponsorship
is entitled to 2.5 times tax-deduction! If you are interested, please contact Karen at 6250 0176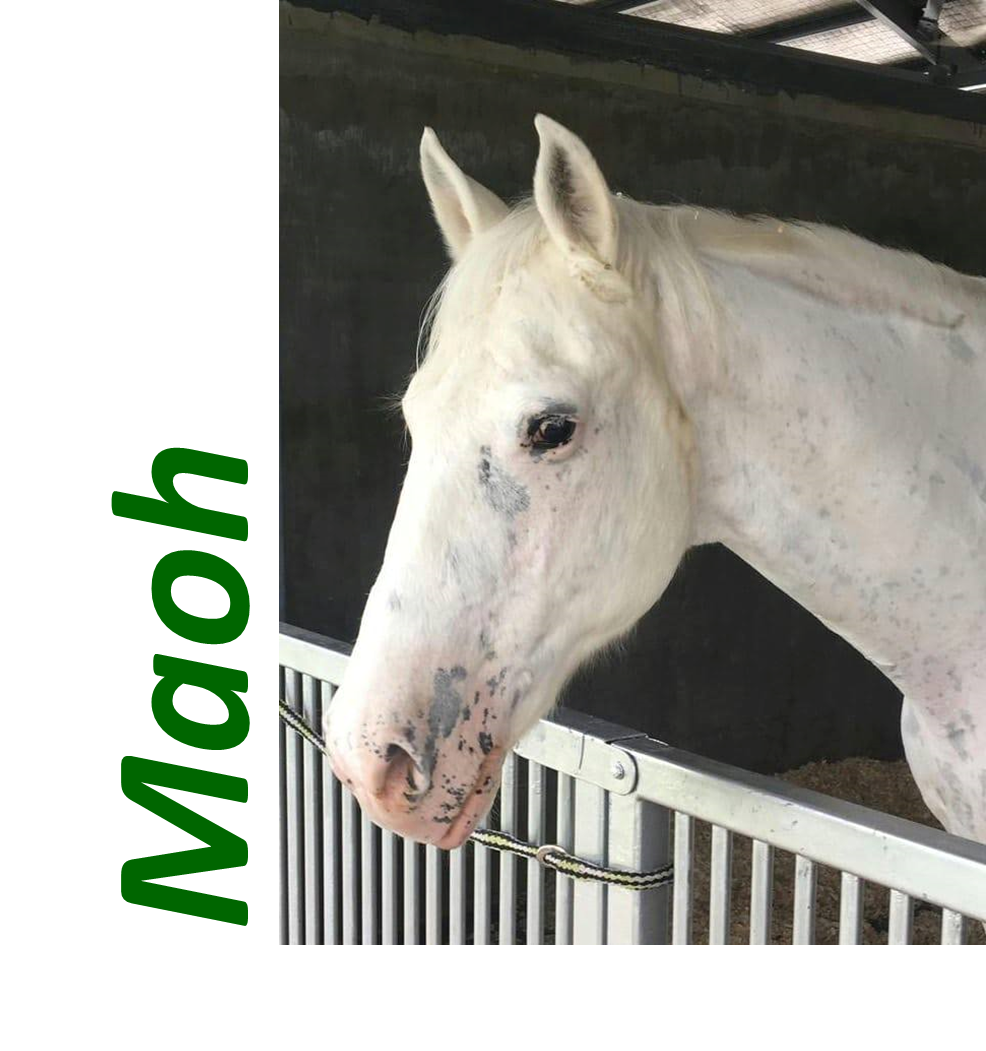 LOOKING FOR SPONSOR
Meet Maoh! A past "volunteer" in the therapy program before he joined the RDA family! This charming frenchman is a 15hh leopard coated gelding, his breed is Selle Francais, and he was born in 2002.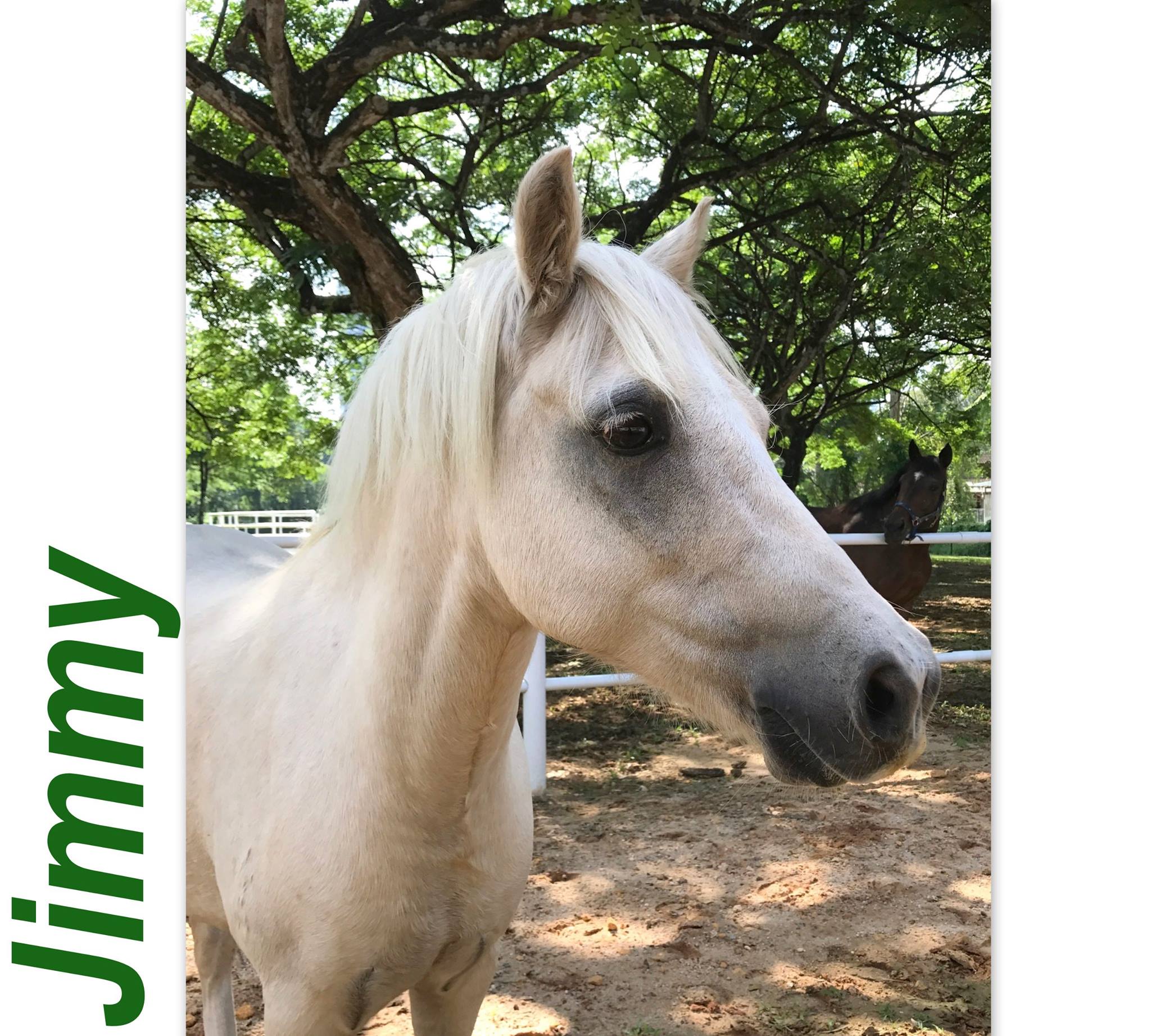 LOOKING FOR A SPONSOR Meet Jimmy! This friendly and endearing palamino pony arrived at RDA Singapore in March 2017 with his two friends Morgan and Tony. He's got a fancy long official name by the way: Murraydale Park Jimmy Joe
Jimmy is 12.2hh, Welsh Section A gelding and was a previously a children's competition pony.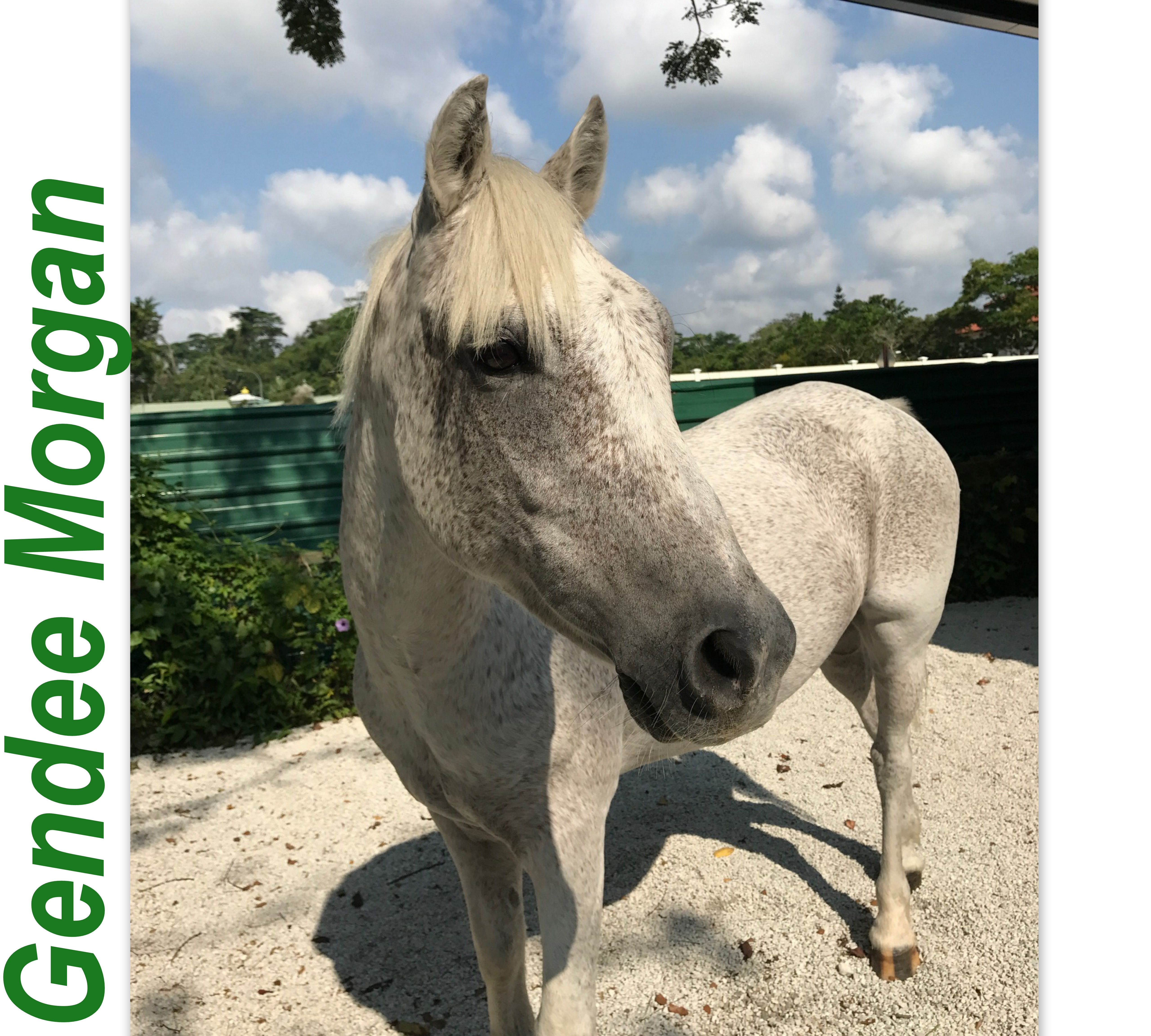 PROUDLY SPONSORED BY MR EUGENE YONG KON YOON Meet Morgan! A little guy great for smaller kids, Morgan arrived at RDA Singapore in March 2017 with his two friends Jimmy and Tony. Morgan is a Welsh Section B pony, born 17/09/2005 in Australia and is 12.2 hh. He was born with a bay coat but now he is a very adorable fleabitten grey!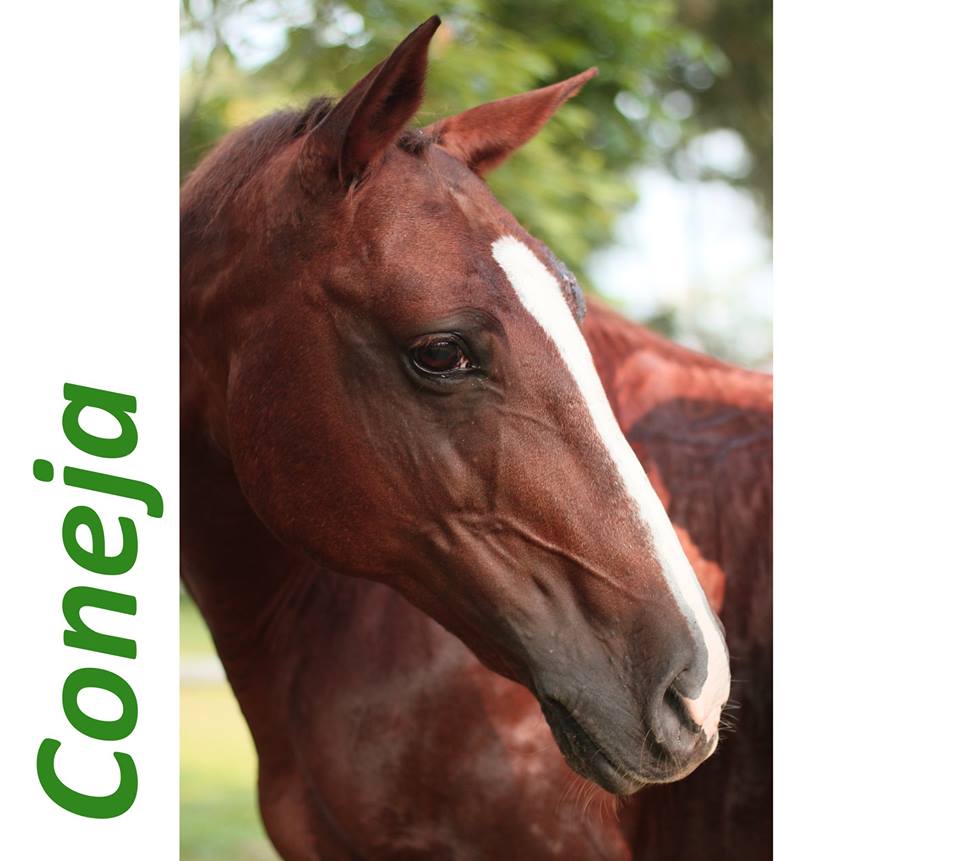 LOOKING FOR A SPONSOR Meet Coneja! Beautiful mare hailing from Argentina, Coneja is often ridden by our more independent disabled riders and has even competed with them in local dressage shows. Coneja is a liver chestnut mare standing at 15 hands high. As an ex-polo pony, she is a Criollo cross breed and was born in 1999.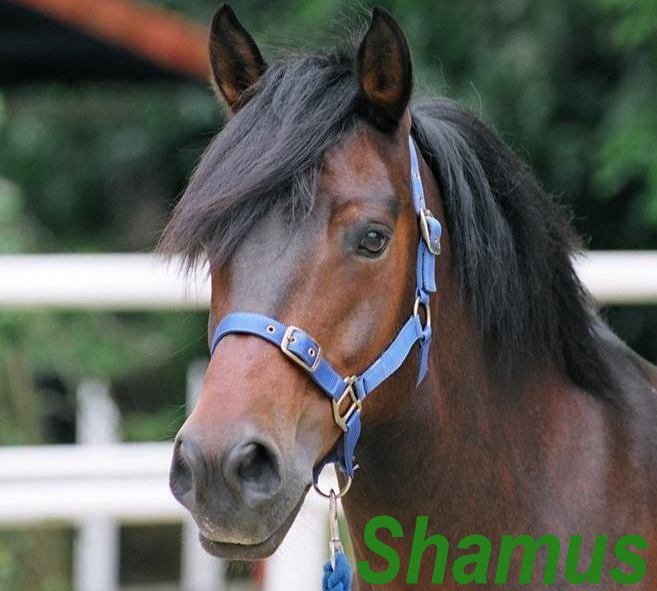 PROUDLY SPONSORED BY MR C.C Meet Shamus! Mister [short], dark and handsome, Shamus is a wonderful competition pony who has been with us since 2004! Direct from Denmark, Shamus is a 14 hands high bay gelding born in 01/01/1997. Even though he is eight years older than his body double Louis Vuitton, its hard to tell who's older!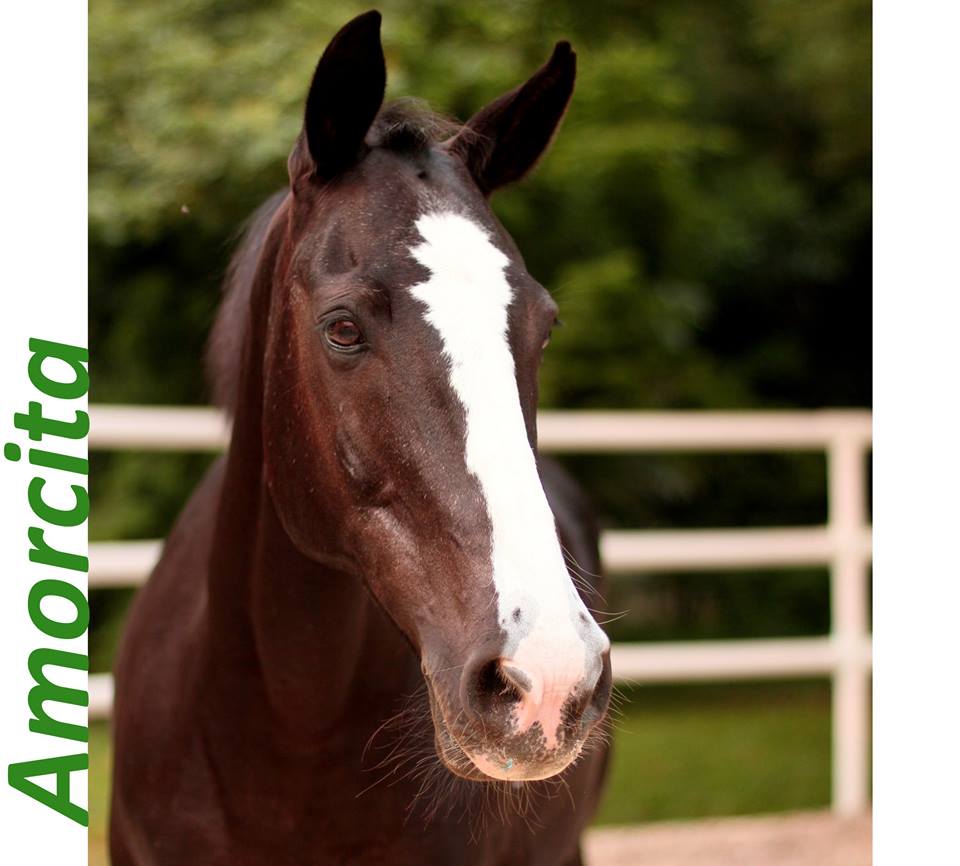 PROUDLY SPONSORED BY M&L HOSPITALITY TRUST Meet Amorcita! A sweet mare who is the only horse to have done flaming tenpegging in Singapore during her days as a polo pony. Amorcita is a dark bay mare with a blaze on her face, standing at 15 hands high. She was born in 2001 in Argentina and has met famed RDA supporter, HRH Princess Anne!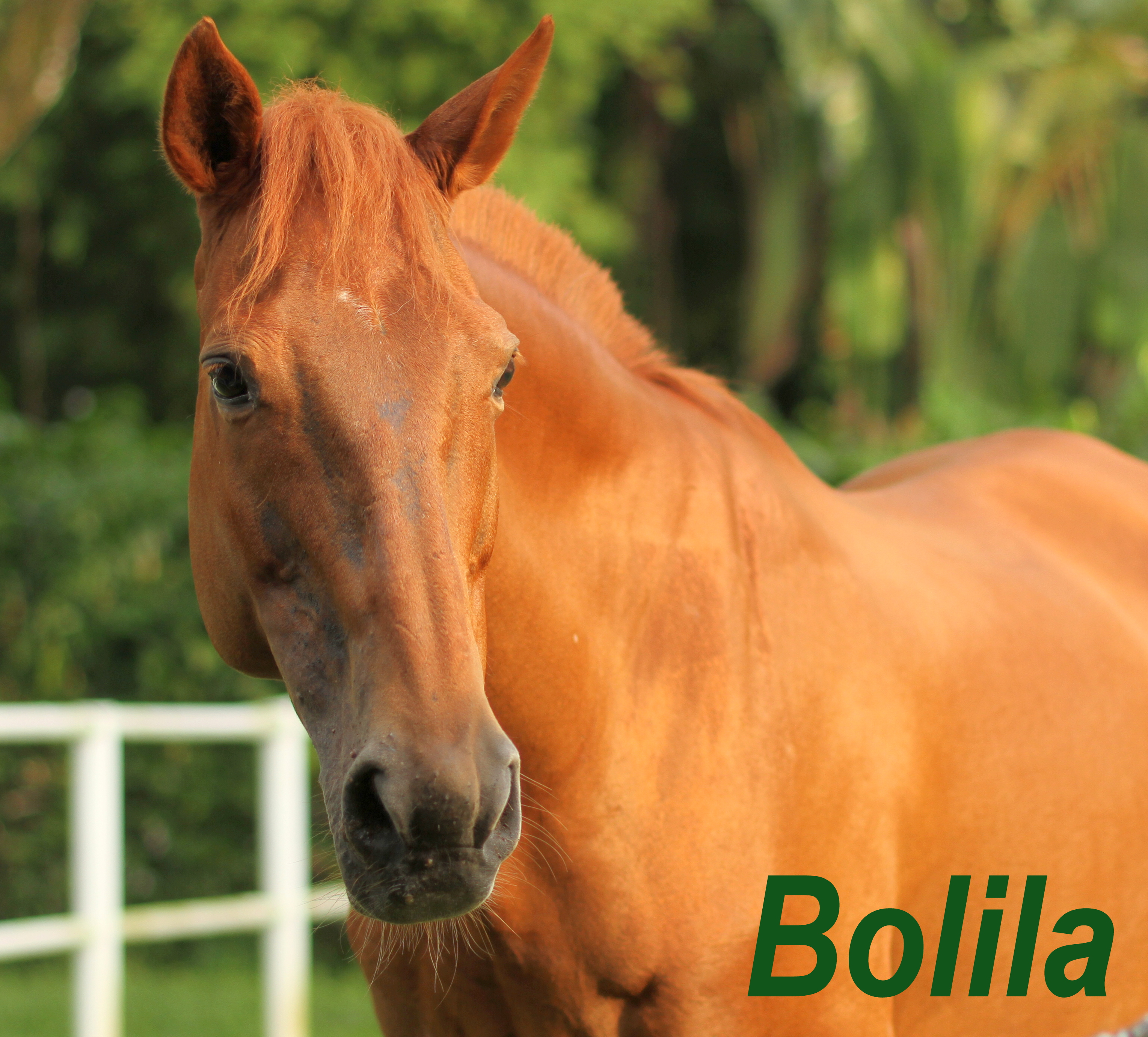 PROUDLY SPONSORED BY MDM HO CHING Meet Bolila! This shiny chestnut mare with an elegant roman nose is kind, gentle, well-mannered, patient, easy to handle and super relaxed! That's a lot of good things for a therapy horse so we are glad she was donated to us for a second career after polo. Bolila was born in 2000 and is a 15.1hh Argentinian polo pony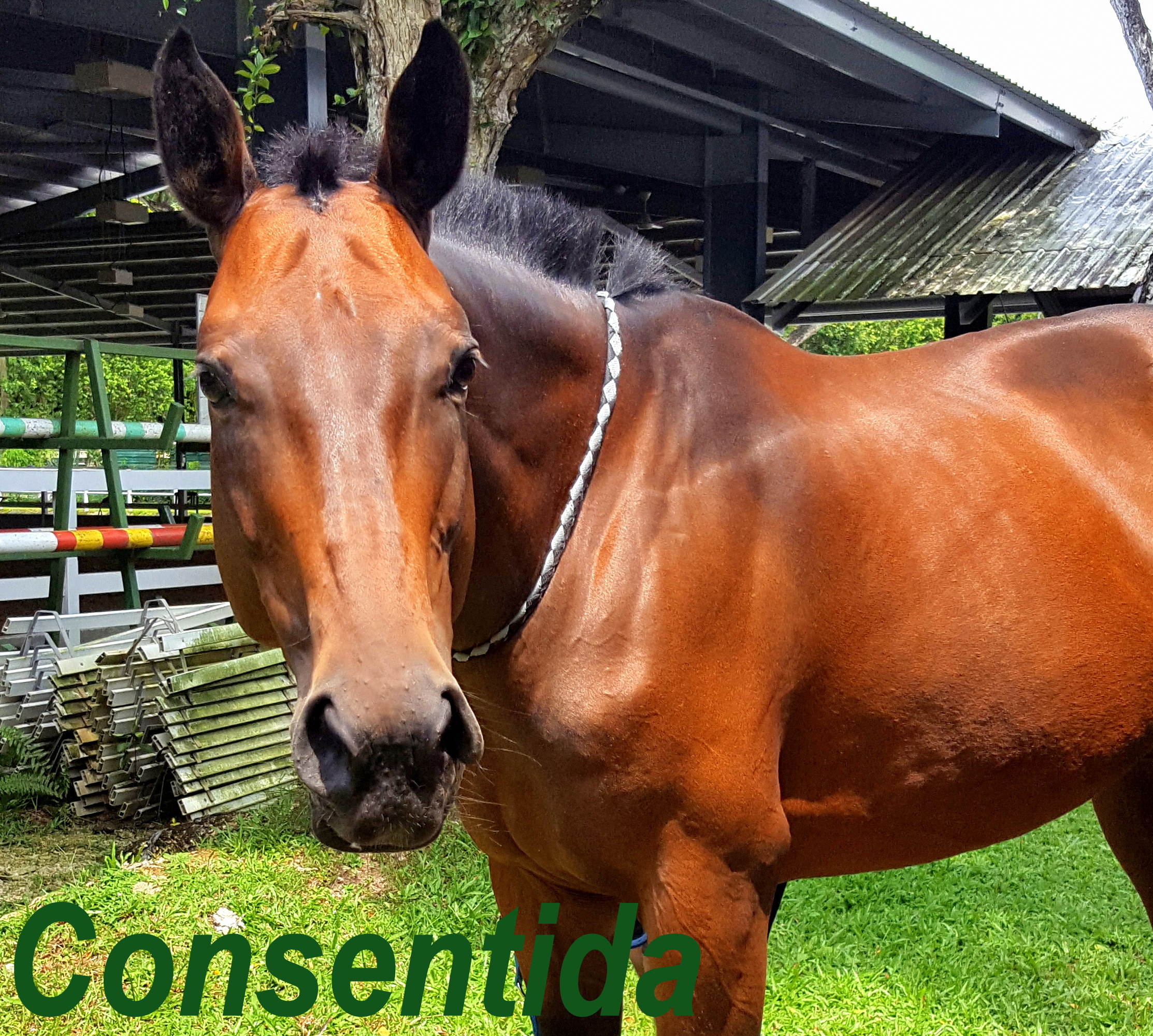 PROUDLY SPONSORED BY POPPINS AND UMA Meet Consentida! Donated to us after a successful trial, we are happy to welcome one of the most good natured horses ever to the RDA Singapore family! Her well-disposed personality totally ironic to her name, which means overindulged in the context of spoiled brat in spanish. Consentida is a bay mare, 15.1hh, her breed is Argentinian polo pony and she was born in 2005.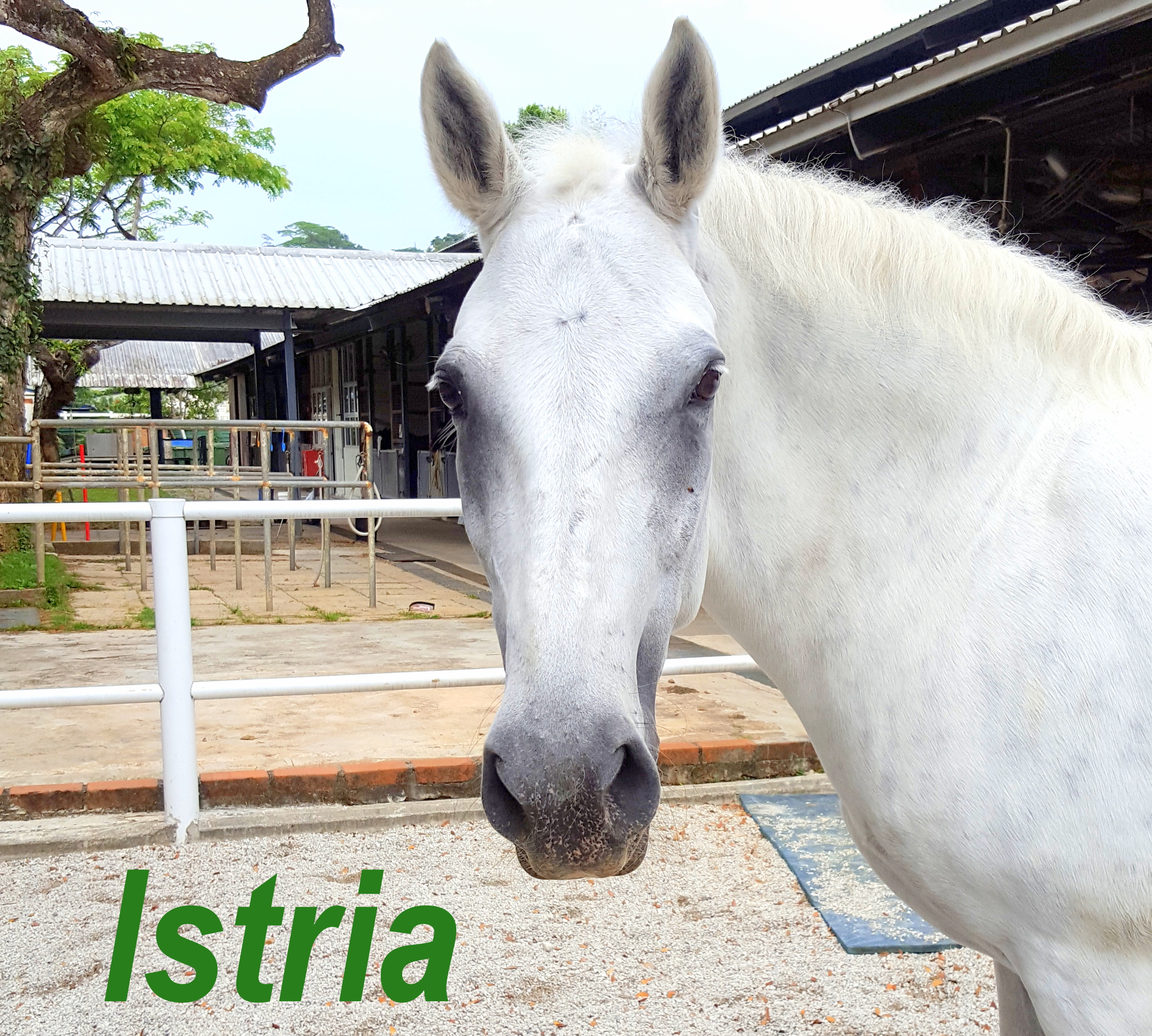 PROUDLY SPONSORED BY MDM HO CHING Meet Istria! This ethereal beauty belongs to the famed Lipazzaner breed of horse. Istria is a steady and responsive mare who was riding school horse, kindly donated to RDA after a successful trial. Her broad back and clear paces are great for therapeutic riding--it gives good support for a rider's balance and a fantastic 3-dimensional movement. She was born 10/04/2000, and is a grey Lipizzaner mare from not just the classic Neapolitano line, but all the way from the renowned Austrian stud farm, Piber. Classy!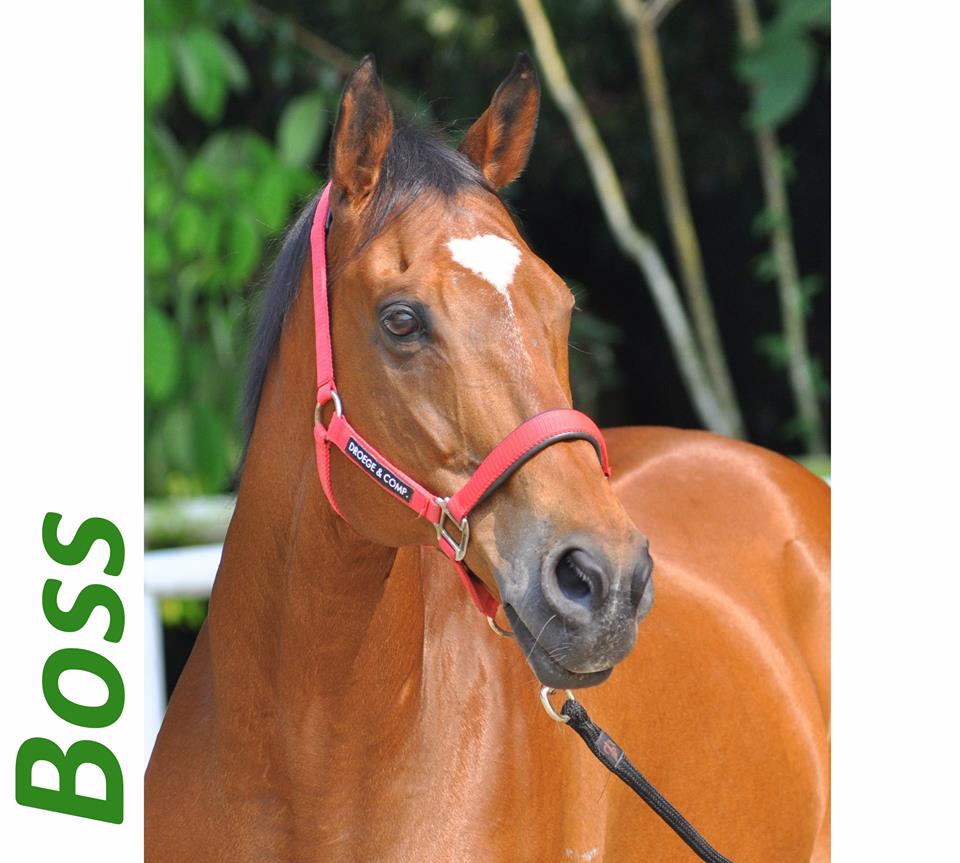 PROUDLY SPONSORED BY TESS & KAYE CARMICHAEL - HOLYPORT FUND Meet Boss! This is his third career! Boss was a race horse, then a dressage horse and now a therapy horse. He was named Horse of the Year in 2013, and arrived at RDA on an interesting date: 11 April '11. Boss is a light bay gelding with a heart shaped star on his forehead and is 16 hands high. His breed is a Thoroughbred and he was born 23 September 1994 in Australia. His original name was Tempest Hill, then he was renamed Thank You Boss.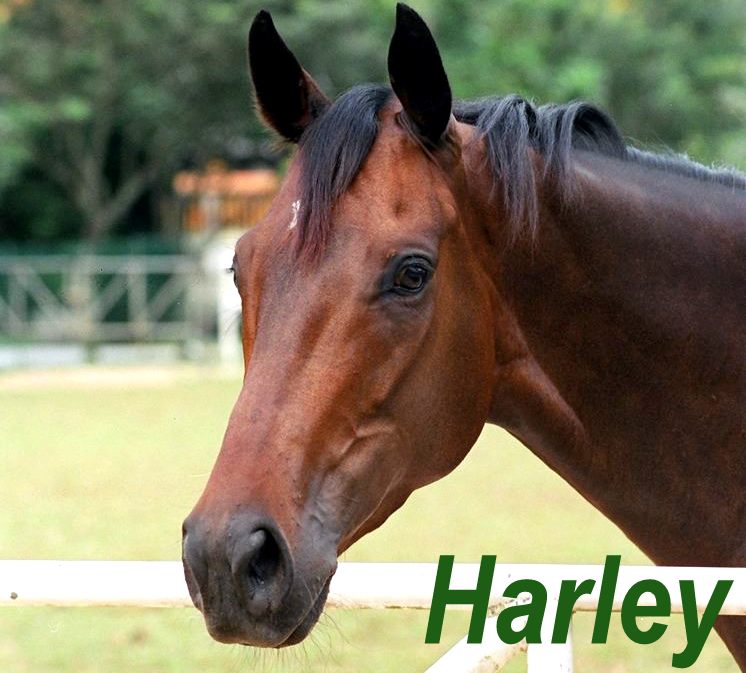 PROUDLY SPONSORED BY TESS & KAYE CARMICHAEL - HOLYPORT FUND Meet Harley! One of the charmers of the lot especially with that handsome chiseled profile and a versatile horse who is also used for competitions by our independent disabled riders. Harley used to race under the name Emerald Stone. Harley is a bay gelding with a star on his forehead and is 16.1 hands high. He was born in 08/09/1998 and is a Thoroughbred from New Zealand.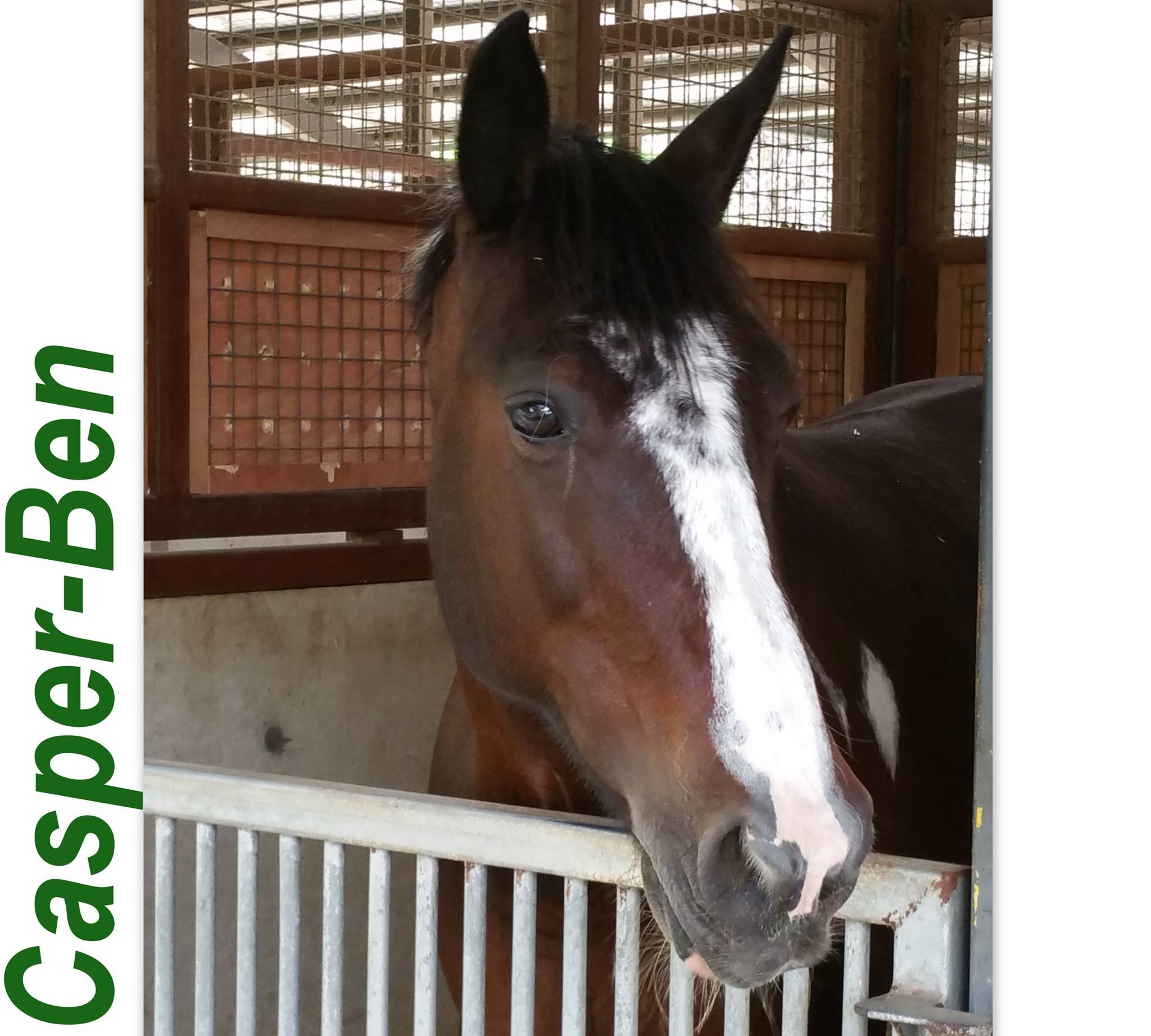 PROUDLY SPONSORED BY ANG CHUAN HAI & LYNN GOH Meet Casper! This furry coated gleding is a sweetheart who joined RDA at the end of 2016. His amiable character and mild disposition saw him striding into RDA life easily, and he has quickly settled into work for the regular therapy sessions. His full name is Casper-Ben, and he is an Irish Cob who used to be a riding school horse. He is a 15.1hh skewbald gelding born in 2000 back in Ireland.

PROUDLY SPONSORED BY ANZA ACTION Meet Kodie! ..and that's short for Willowcroft First Choice. He's the most flashy horse as he was an ex-show pony! He is very friendly and sweet, and in the herd he especially loves his big brothers Harley and Shamus. Kodie is a dark brown gelding, 13.3 hands high. He was born 16 October 2002 in Australia.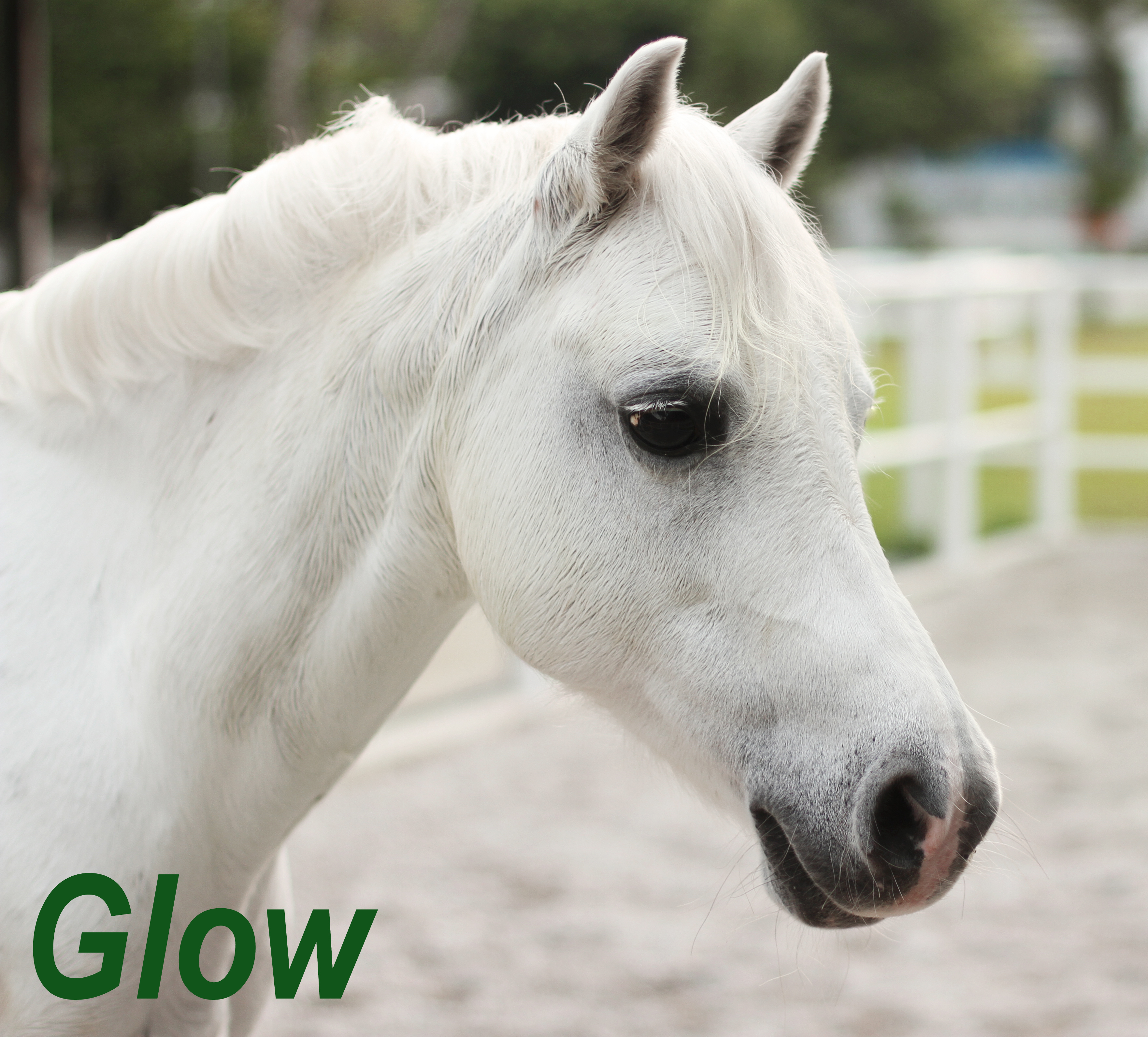 PROUDLY SPONSORED BY CLARKSONS PLATOU ASIA PTE LTD Meet Glow! The smallest pony in the stable and she arrived in Singapore with JayCee and Kodie from Australia. Glow is a grey mare, standing at 12.2 hands high and was born in 2001 in Australia.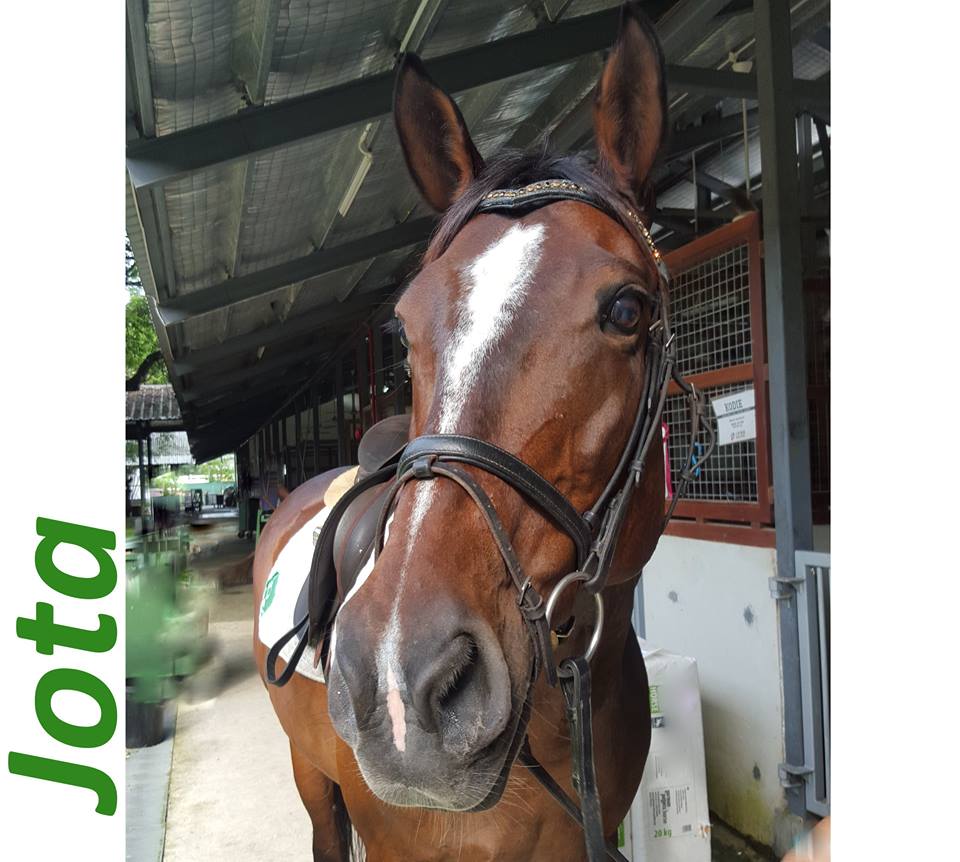 PROUDLY SPONSORED BY HERMES SINGAPORE (RETAIL) PTE LTD Meet Jota! This sweet bay colored mare loves humans! She stands 15.2 hands high and has a cute white stripe down her face ending with a snip at her nose. Jota was born in 2001 and used to play polo.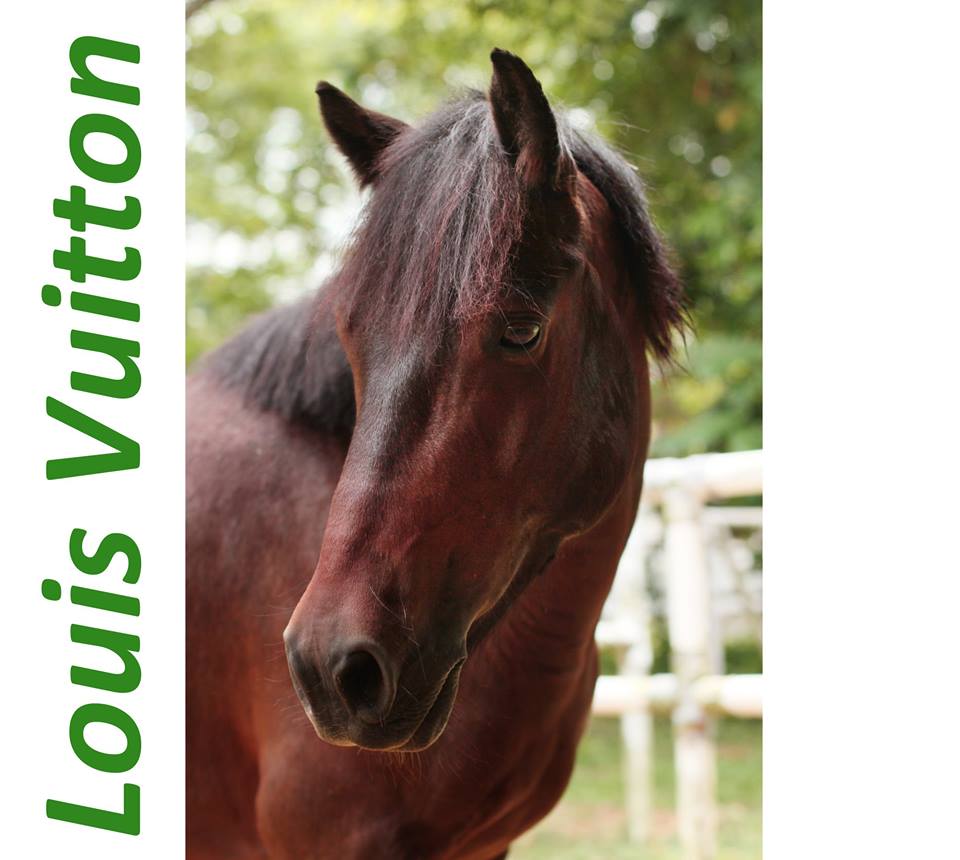 PROUDLY SPONSORED BY CATELINE KHOO YAO YU Meet Louis! A body double to the famous Shamus, Louis is a friendly pony who loves children. Louis is 13.2 hands high bay colored gelding. He was born in 2005 in the UK. How do you tell Louis apart from Shamus? Shamus has no white markings, while Louis has a white sock on his hind leg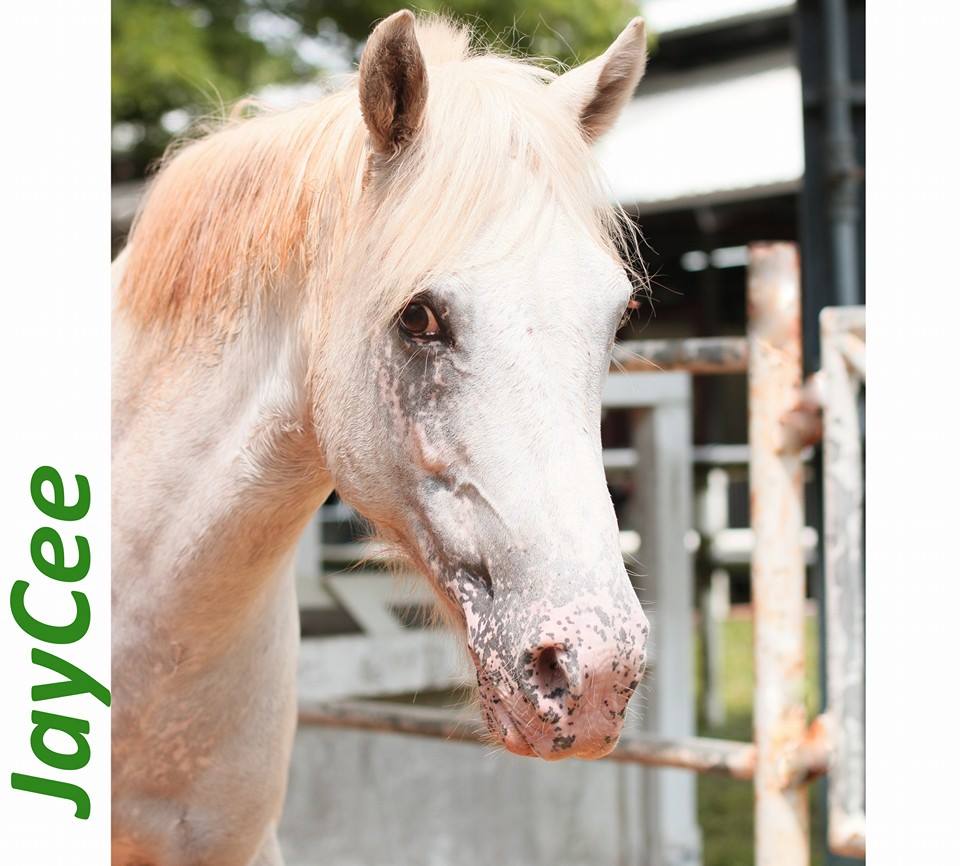 PROUDLY SPONSORED BY JOSHUA KHOO YAO MING Meet JayCee! Also known as Iraqueoe Firefly, she used to do do jumping and barrel racing which makes her the handiest horse in the barn! Her best friend is Glow, who travelled with her and Kodie from Australia.
JayCee is a strawberry roan mare and 13.2 hands high. Her birthday is 11/11/2003.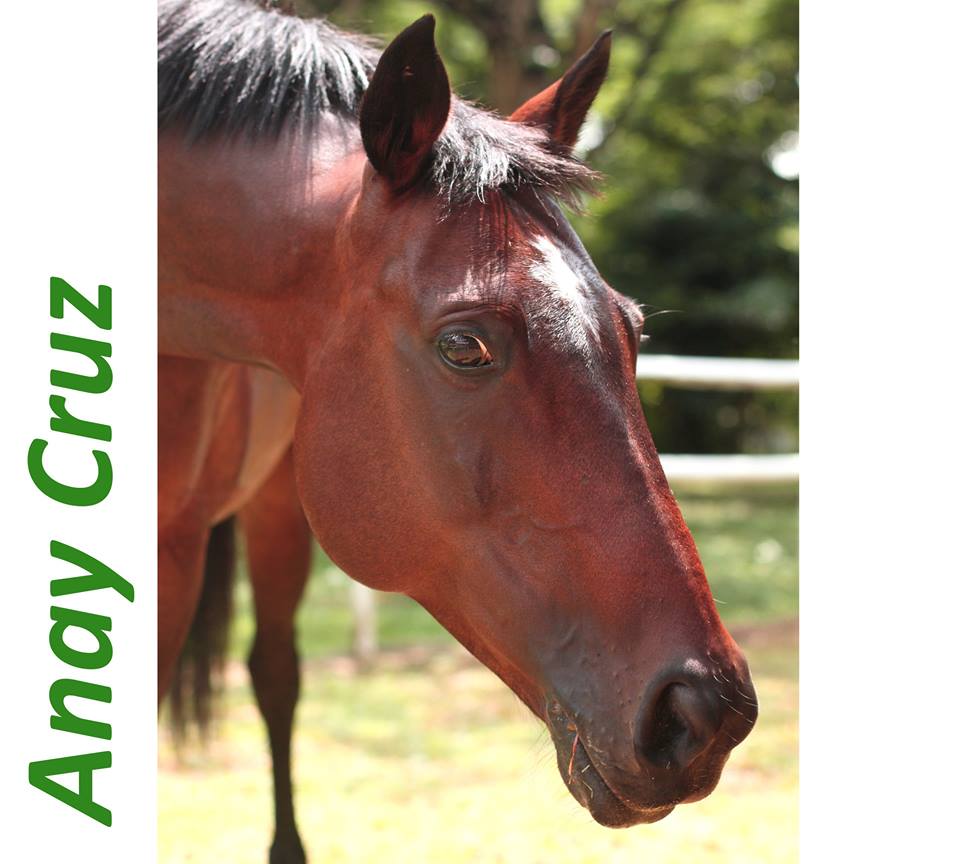 LOOKING FOR A SPONSOR Meet Anay Sur De La Cruz! She is a kind and sweet mare who played polo on a professional level before she was donated to RDA. Anay is a dark bay mare with a snowflake like star on her forehead, and is 15.2 hands high. She was born in 2005 in Argentina.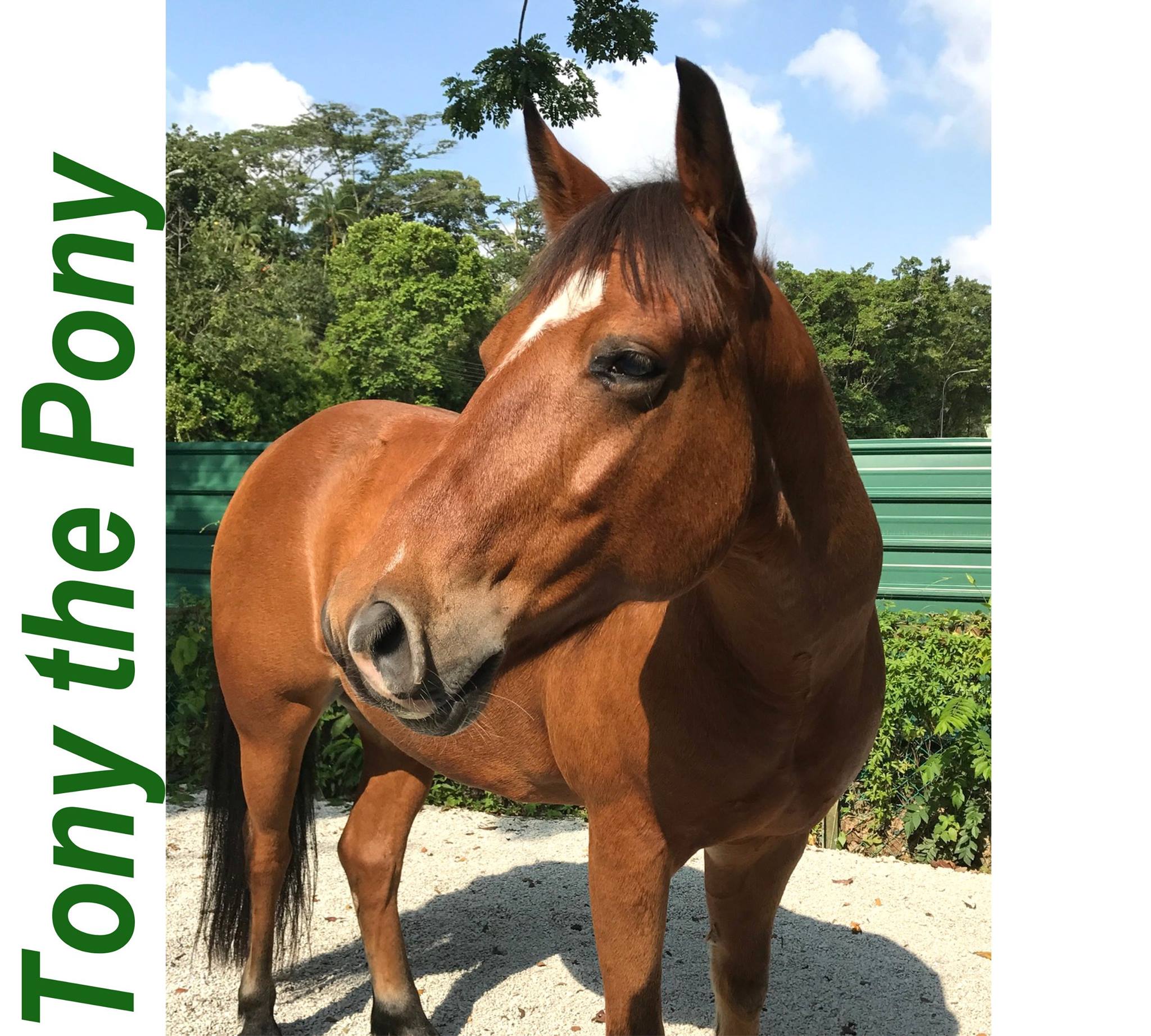 PROUDLY SPONSORED BY DOVER COURT INTERNATIONAL SCHOOL & DOVER COURT ASSOCIATION Meet Tony! Sturdy and strong for a little guy, Tony arrived at RDA Singapore in March 2017 with his two friends Jimmy and Morgan. Officially known as Tony the Pony, this mere 13.3 1/2 hh little guy is comfortable with big hulking cows!