Here are the stars of our program, the therapy horses and ponies that work hard in providing the people with disabilities with therapy and enjoyment.
Horse Sponsorship
Our horses play a huge role in providing the unique horse-riding therapy to those with disabilities. As a charity, we need your help to sponsor their yearly up-keep, food, health (medical and dental) and other associated costs.
Sponsoring a horse or pony
costs $12,000 per annum. You will also get the following benefits:
Sponsorship Plaque bearing your company's name, your name or the name of your loved ones displayed for the duration of sponsorship term.
Sponsorship Certificate with information of your sponsored horse.
Framed Horseshoe from your sponsored horse.
Photo opportunities* with your sponsored horse for your company's publicity
Visit to RDA Centre with your staff or family to visit your sponsored horse
Invitation to our annual RDA Race Day at Singapore Turf Club
Your flyers or corporate gift in our goodie bag for our annual fund-raising events like Race Day or Ball (optional)
You may place your company's ads in our newsletter or social media such as Facebook.
Your sponsorship will be acknowledged on our website.
*Prior arrangement required; depends on our operational requirements
You may be pleased to know that
horse sponsorship
is entitled to 2.5 times tax-deduction! If you are interested, please contact Karen at 6250 0176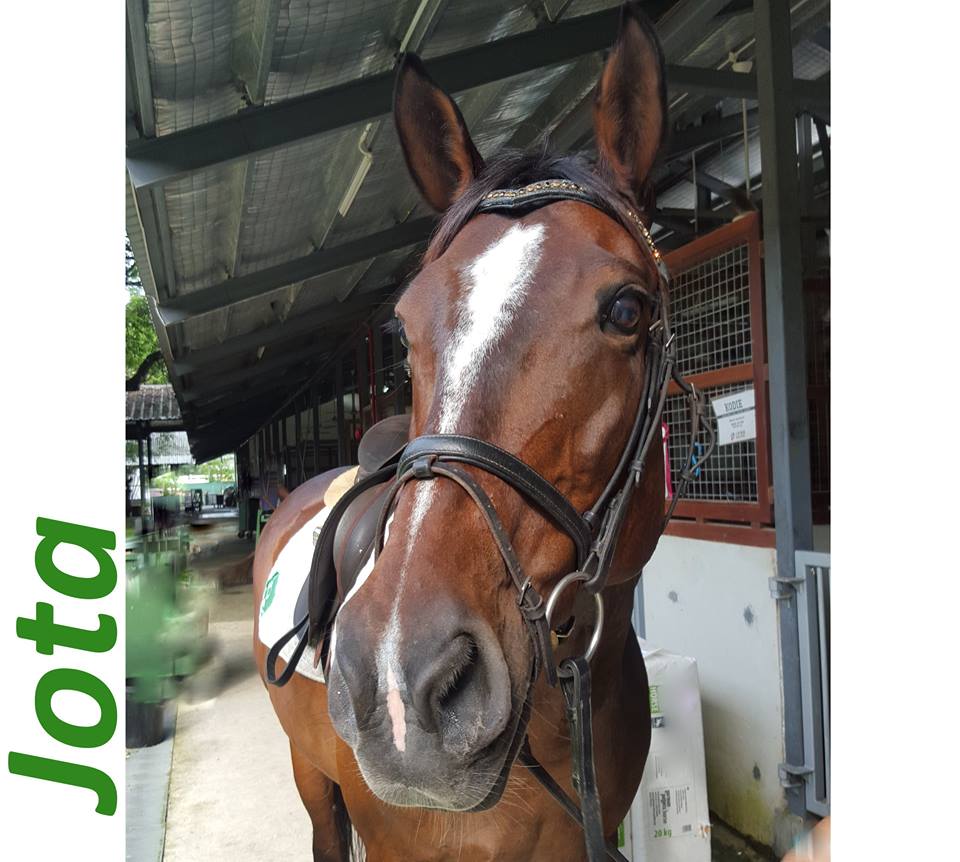 PROUDLY SPONSORED BY AMARIS B. CLINIC

Meet Jota! This sweet bay colored mare loves humans! She stands 15.2 hands high and has a cute white stripe down her face ending with a snip at her nose. Jota was born in 2001 and used to play polo.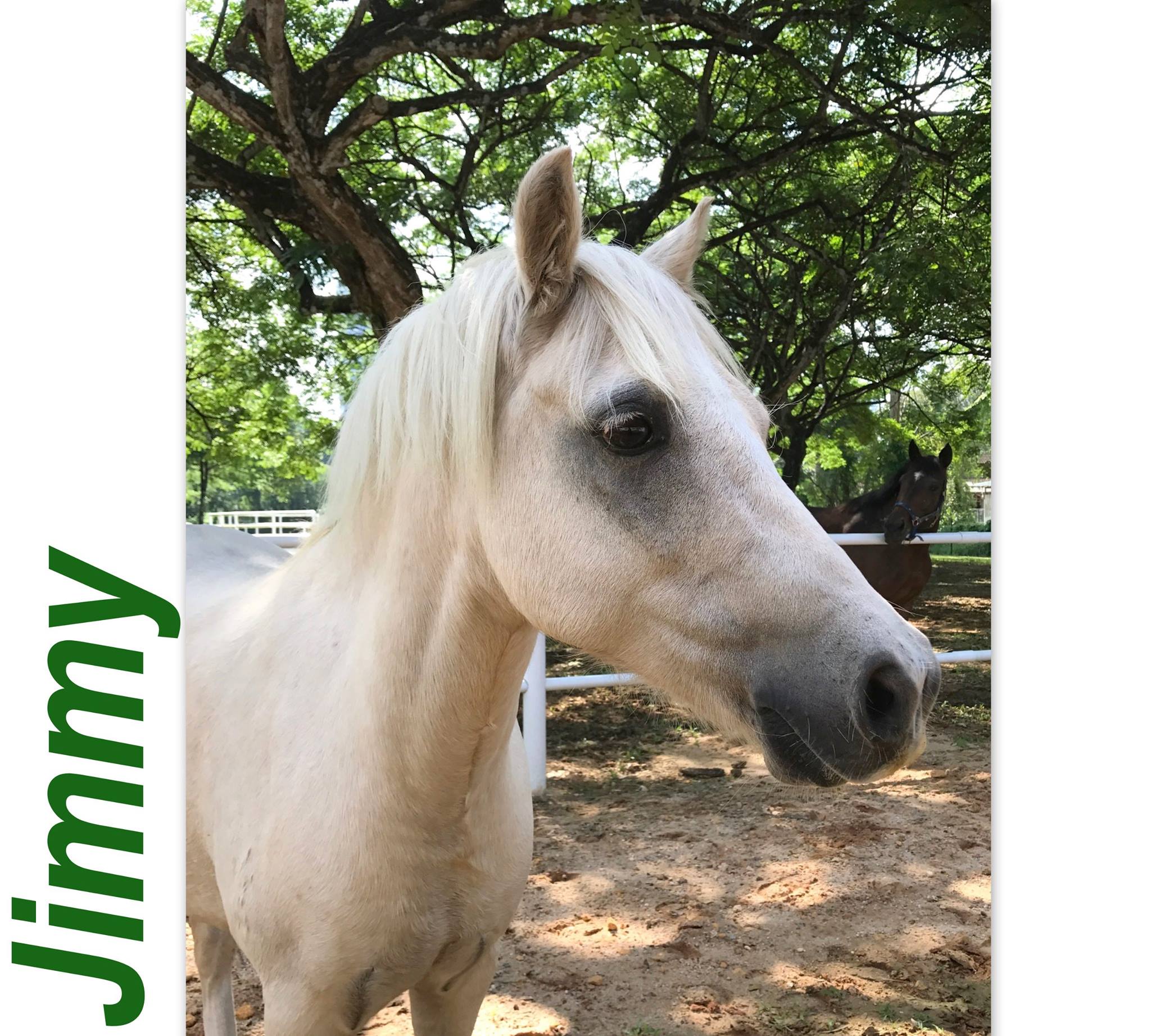 PROUDLY SPONSORED BY 柏林夏天 & AMARIS B. CLINIC
Meet Jimmy! This friendly and endearing palamino pony arrived at RDA Singapore in March 2017 with his two friends Morgan and Tony. He's got a fancy long official name by the way: Murraydale Park Jimmy Joe
Jimmy is 12.2hh, Welsh Section A gelding and was a previously a children's competition pony.
PROUDLY SPONSORED BY
MR EUGENE YONG KON YOON Meet Del Monte! She is the latest addition to the RDA therapy horses family! This golden colored german mare came to Singapore in 2011 and worked as a riding school pony for most of her life. She's had a mid-life career change into a therapy pony after being adopted by RDA on 01/01/22, and is a favorite of many children because of pretty features and small size!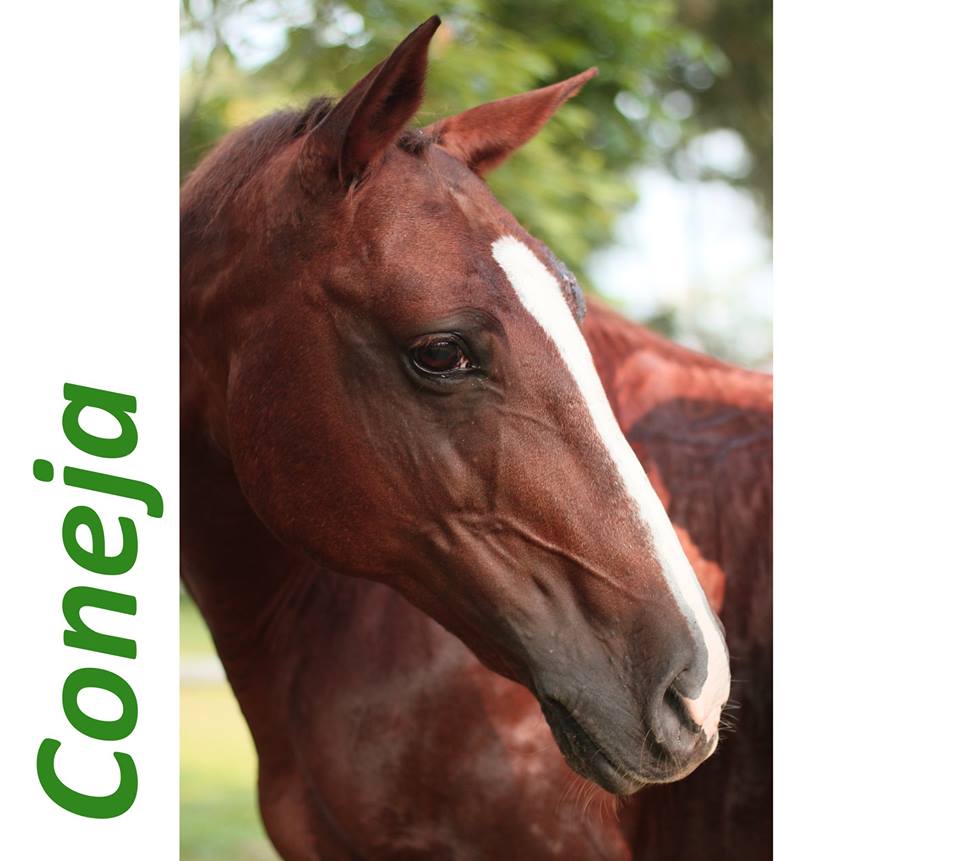 PROUDLY SPONSORED BY
DOVER COURT INTERNATIONAL SCHOOL AND DOVER COURT PARENT'S ASSOCIATION Meet Coneja! Beautiful mare hailing from Argentina, Coneja is often ridden by our more independent disabled riders and has even competed with them in local dressage shows. Coneja is a liver chestnut mare standing at 15 hands high. As an ex-polo pony, she is a Criollo cross breed and was born in 1999.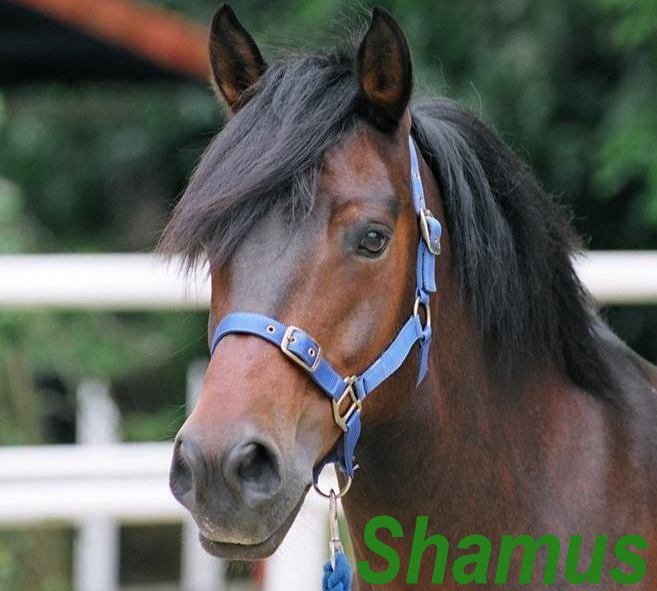 PROUDLY SPONSORED BY HERMES SINGAPORE (RETAIL) PTE LTD
Meet Shamus! Mister [short], dark and handsome, Shamus is a wonderful competition pony who has been with us since 2004! Direct from Denmark, Shamus is a 14 hands high bay gelding born in 01/01/1997. Even though he is eight years older than his body double Louis Vuitton, its hard to tell who's older!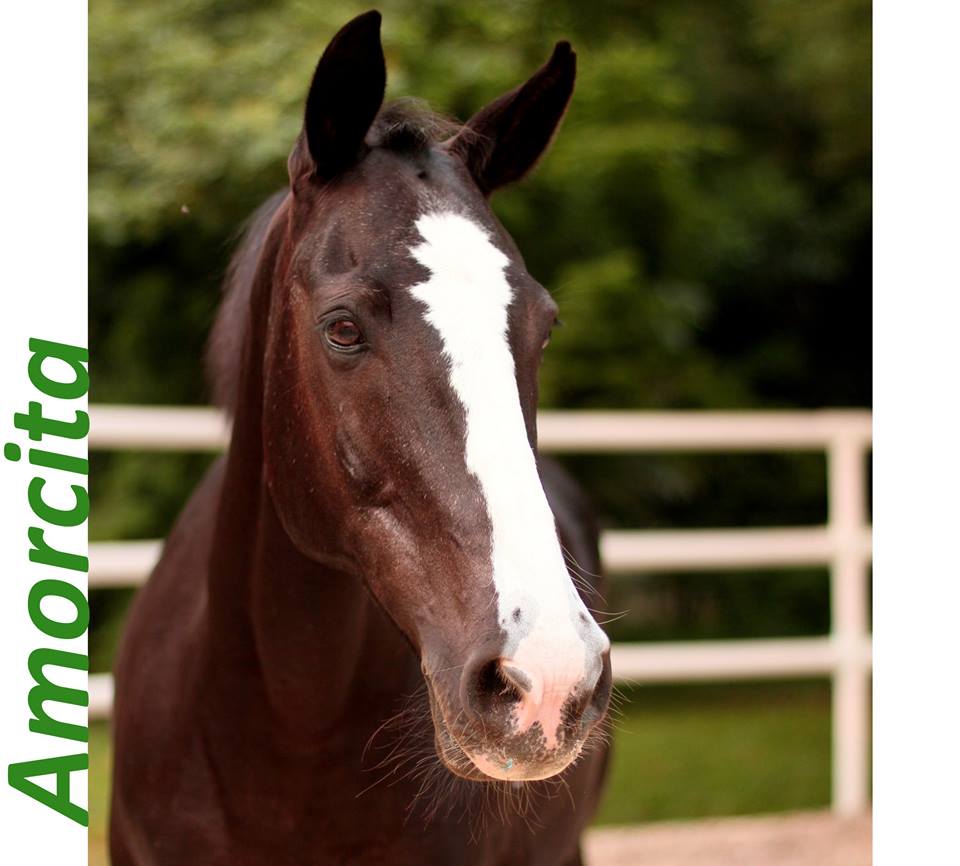 PROUDLY SPONSORED BY MDM HO CHING Meet Amorcita! A sweet mare who is the only horse to have done flaming tenpegging in Singapore during her days as a polo pony. Amorcita is a dark bay mare with a blaze on her face, standing at 15 hands high. She was born in 2001 in Argentina and has met famed RDA supporter, HRH Princess Anne!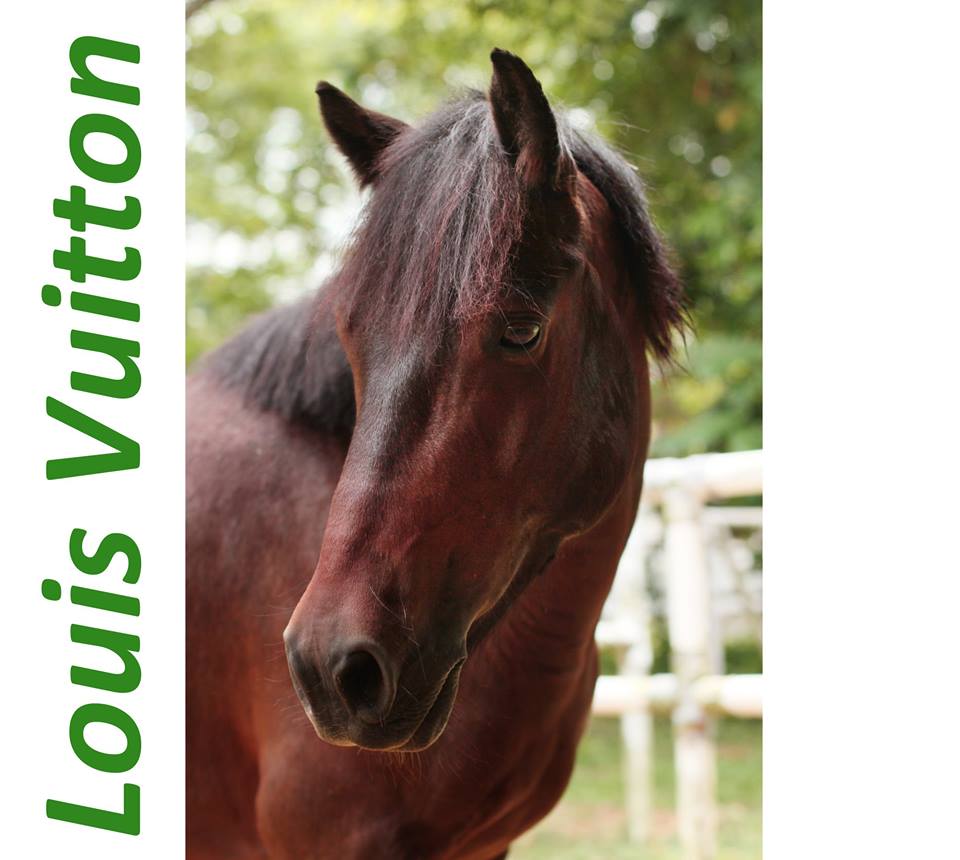 PROUDLY SPONSORED BY
CATELINE KHOO YAO YU Meet Louis! A body double to the famous Shamus, Louis is a friendly pony who loves children. Louis is 13.2 hands high bay colored gelding. He was born in 2005 in the UK. How do you tell Louis apart from Shamus? Shamus has no white markings, while Louis has a white sock on his hind leg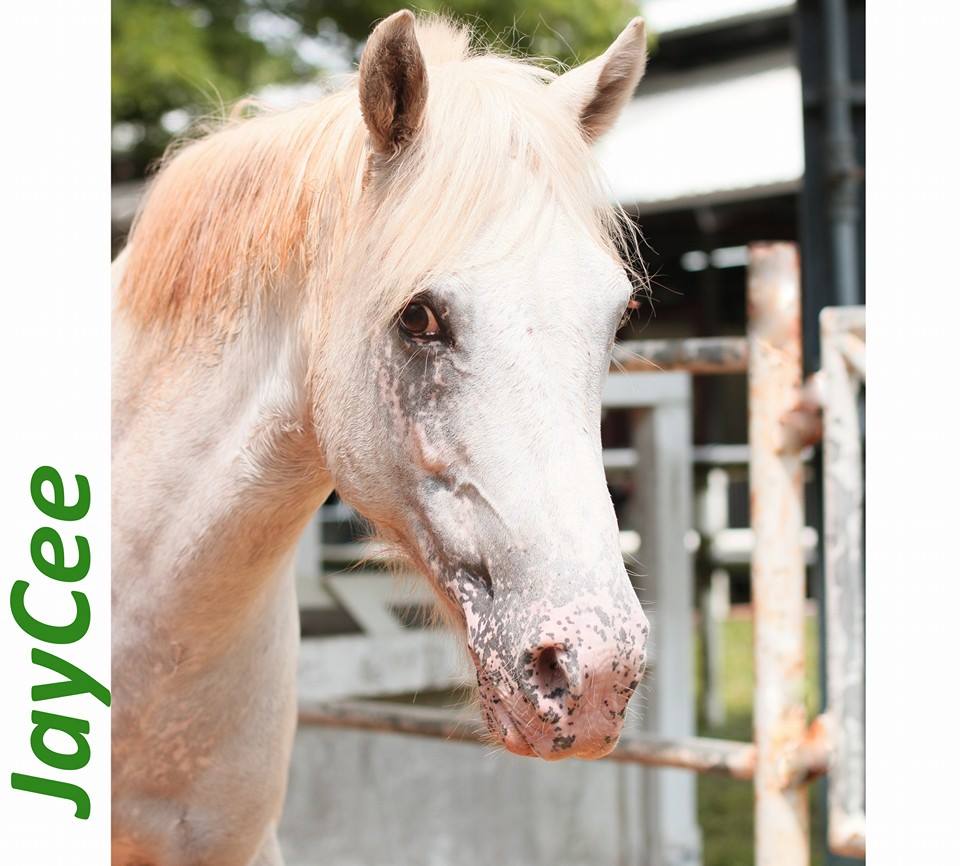 PROUDLY SPONSORED BY
JOSHUA KHOO YAO MING Meet JayCee! Also known as Iraqueoe Firefly, she used to do do jumping and barrel racing which makes her the handiest horse in the barn! Her best friend is Glow, who travelled with her and Kodie from Australia.
JayCee is a strawberry roan mare and 13.2 hands high. Her birthday is 11/11/2003.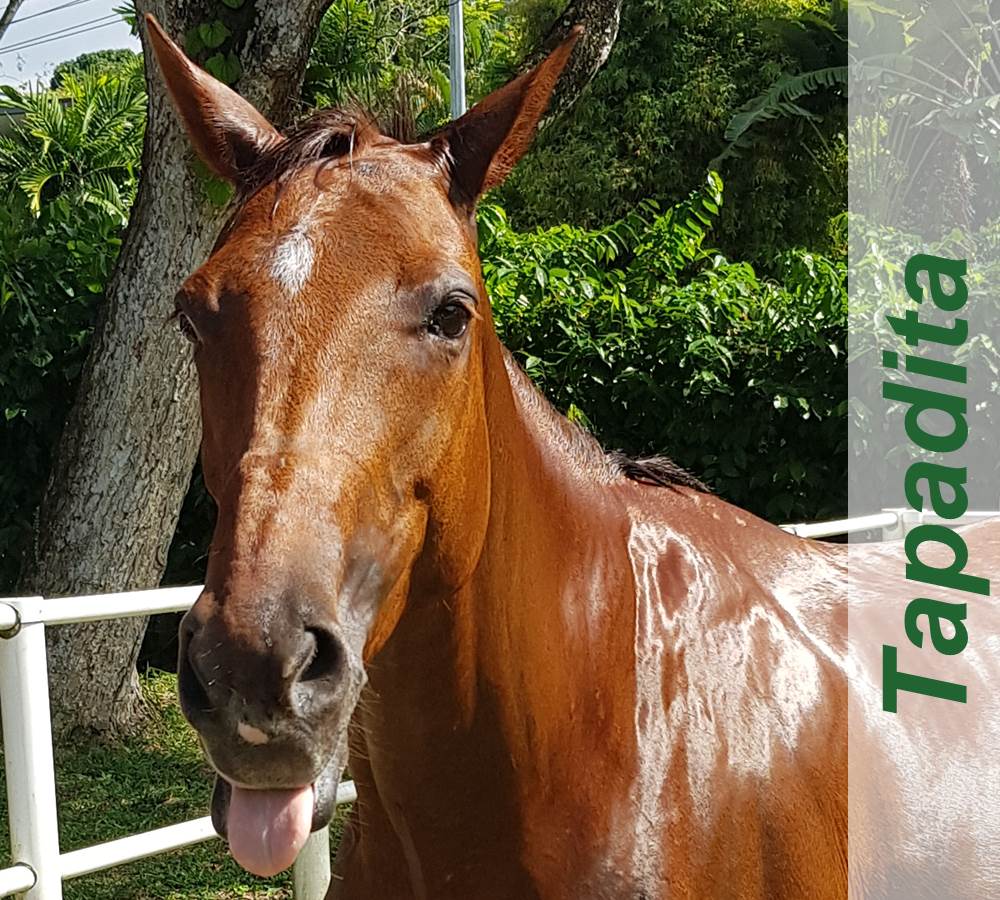 PROUDLY SPONSORED BY MDM HO CHING
Meet Tapadita, born in 2007 she was originally from Argentina and then moving to Singapore in 2014. She is a chestnut mare standing about 14.3hh. Tapadita was a very good polo pony, she is quite a quiet girl with a sweet nature which makes for a great therapy pony.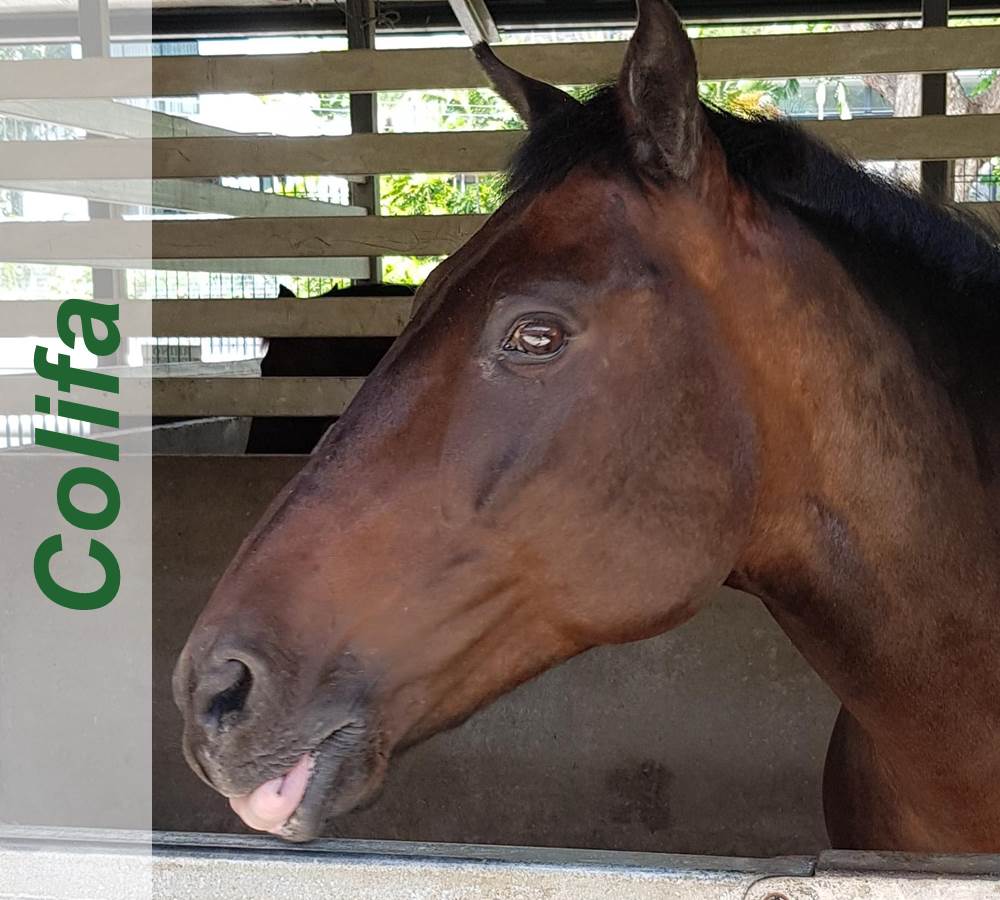 PROUDLY SPONSORED BY
MR EUGENE YONG KON YOON
Meet Colifa, born in 2010, she's an Argentinian Polo Pony who arrived into Singapore in 2018. She is a bay mare standing 14.2hh. Colifa is a stocky pony with a nice broad back which makes her able to carry some of the heavier riders, she is a very sweet pony.
PROUDLY SPONSORED BY STARHUB LTD
Meet Consentida! Donated to us after a successful trial, we are happy to welcome one of the most good natured horses ever to the RDA Singapore family! Her well-disposed personality totally ironic to her name, which means overindulged in the context of spoiled brat in spanish. Consentida is a bay mare, 15.1hh, her breed is Argentinian polo pony and she was born in 2005.
PROUDLY SPONSORED BY ANZA ACTION(April 23 - March 24)
Meet Kodie! ..and that's short for Willowcroft First Choice. He's the most flashy horse as he was an ex-show pony! He is very friendly and sweet, and in the herd he especially loves his big brothers Harley and Shamus. Kodie is a dark brown gelding, 13.3 hands high. He was born 16 October 2002 in Australia.
PROUDLY SPONSORED BY
TESS & KAYE CARMICHAEL - HOLYPORT FUND Meet Freda! She arrived in March 2019. Freda was formerly a carriage horse and has a kind and steady disposition, which makes her very suitable for her new job as a therapy horse. She is an Irish Cob with a broad, strong back and is therefore is able to carry our older or heavier riders. Freda is a 14.1HH black mare born in 2013 in Ireland.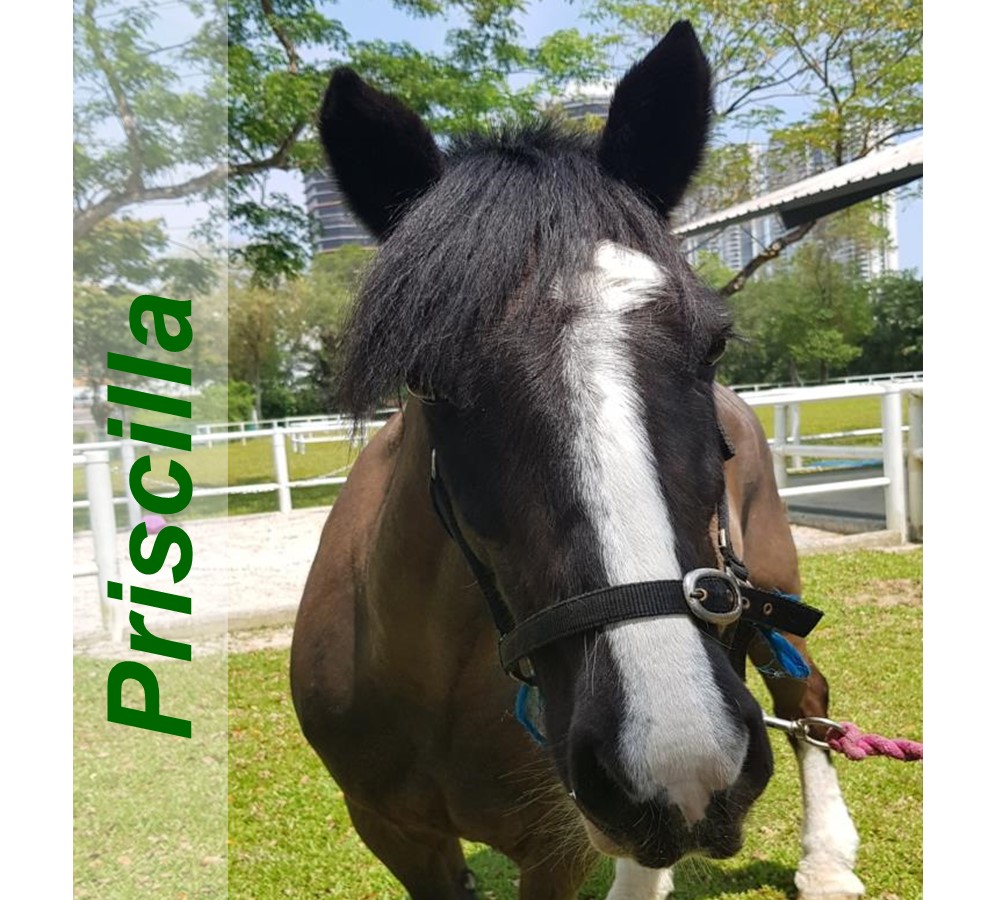 PROUDLY SPONSORED BY
TESS & KAYE CARMICHAEL - HOLYPORT FUND Meet Priscilla! She arrived in March 2019 with her friends Freda and Rhino. Priscilla was a former riding school horse back in Ireland, and her sweet nature and mild disposition saw her striding into RDA life easily. She has quickly settled into work in regular therapy sessions, and is now a dependable member of our team. Her broad back and steady paces makes her ideal for carrying a wide range of riders with different abilities. Priscilla is a 15HH black mare and was born in 2009 in Ireland.
PROUDLY SPONSORED BY
SOLID ROCK FOUNDATION Meet Rhino! He joined the RDA team in March 2019. This brave Irish Cob was once used for hunting back in Ireland. As his name suggests, he has a strong and sturdy frame and is well-suited to carrying our heavier riders. However, beneath his thick neck and stocky appearance lies a very kind and curious horse who loves being around people. Rhino is a 14.2HH piebald (black and white) gelding born in 2013 and, despite still being young, is a quick learner and has settled very well into his role as a therapy horse.
PROUDLY SPONSORED BY CLARKSONS SINGAPORE PTE. LIMITED Born in 2001, Timer is a Dutch Warmblood who was born in Eerbeek, Netherlands. He arrived in Singapore in 2014 and after many years training and competing in the art of dressage, he is now ready for a much slower pace of life. Timer is a very quiet, patient and gentle old fella who seems to have taken on his new career as a therapy horse in his stride.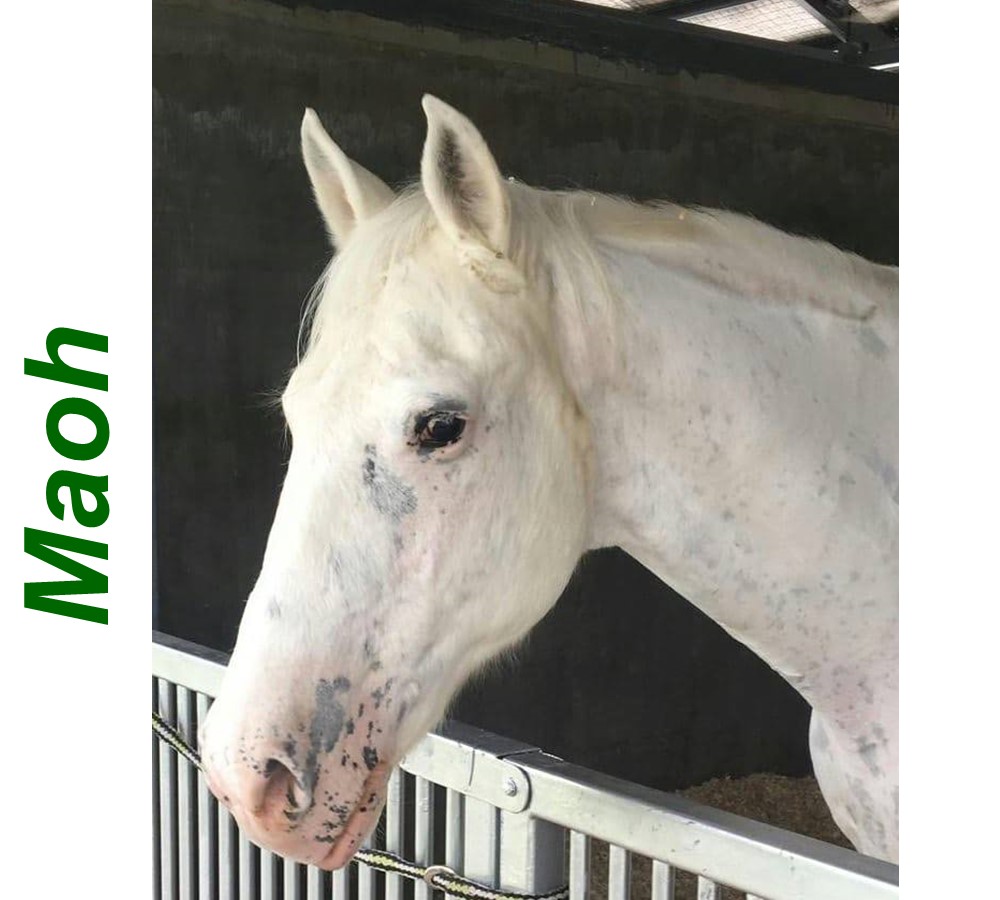 PROUDLY SPONSORED BY
THE IRELAND / NEVES MANDELLI FAMILY
Meet Maoh! A past "volunteer" in the therapy program before he joined the RDA family! This charming frenchman is a 15hh leopard coated gelding, his breed is Selle Francais, and he was born in 2002.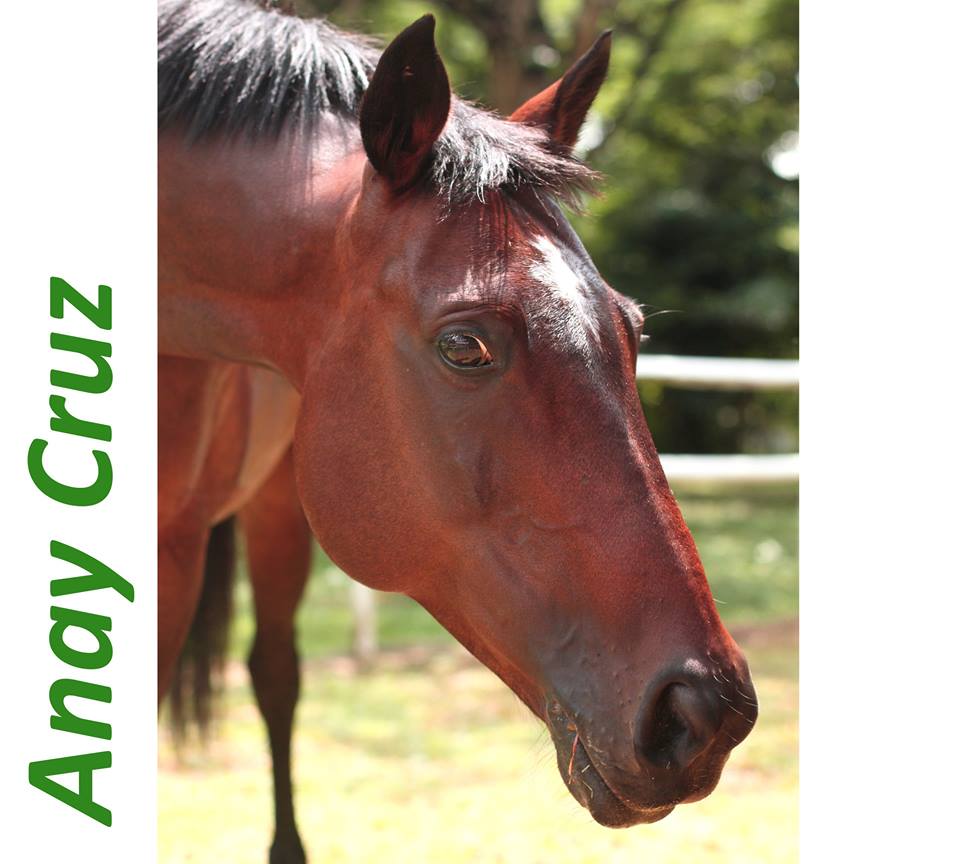 PROUDLY SPONSORED BY
THE OVIDI FAMILY Meet Anay Sur De La Cruz! She is a kind and sweet mare who played polo on a professional level before she was donated to RDA. Anay is a dark bay mare with a snowflake like star on her forehead, and is 15.2 hands high. She was born in 2005 in Argentina.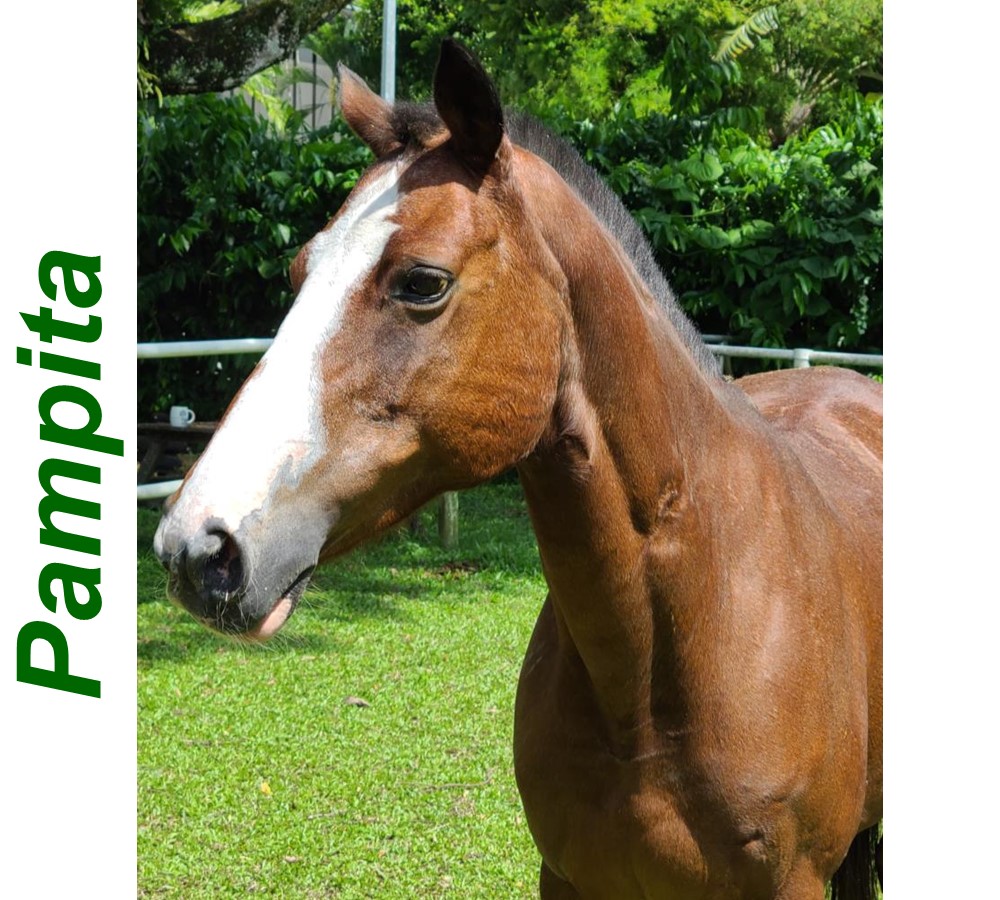 PROUDLY SPONSORED BY
MS CHERVELLE SOH Born in 2005 in Argentina. She came to Singapore in 2011 and has been a Polo Pony for most of her life. She has a very quiet and sweet nature and fit straight into her new career as a therapy pony.
PROUDLY SPONSORED BY
THE MCVIE FAMILY
Meet Imogen! Imogen joined RDA in May 2023 after a successful trial. This 14.2hh skewbald (brown and white) beauty was born in the UK in 2009 and was a former riding school pony in Singapore. With her calm, sweet nature, being a therapy pony is more Imogen's speed. She loves being around people and enjoys a selfie and a cuddle!