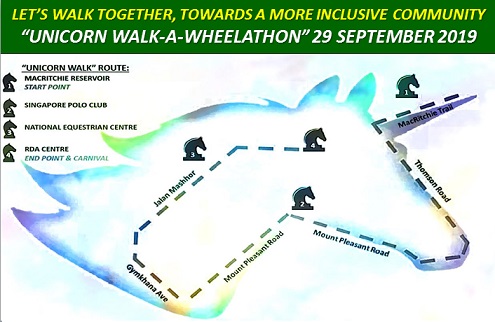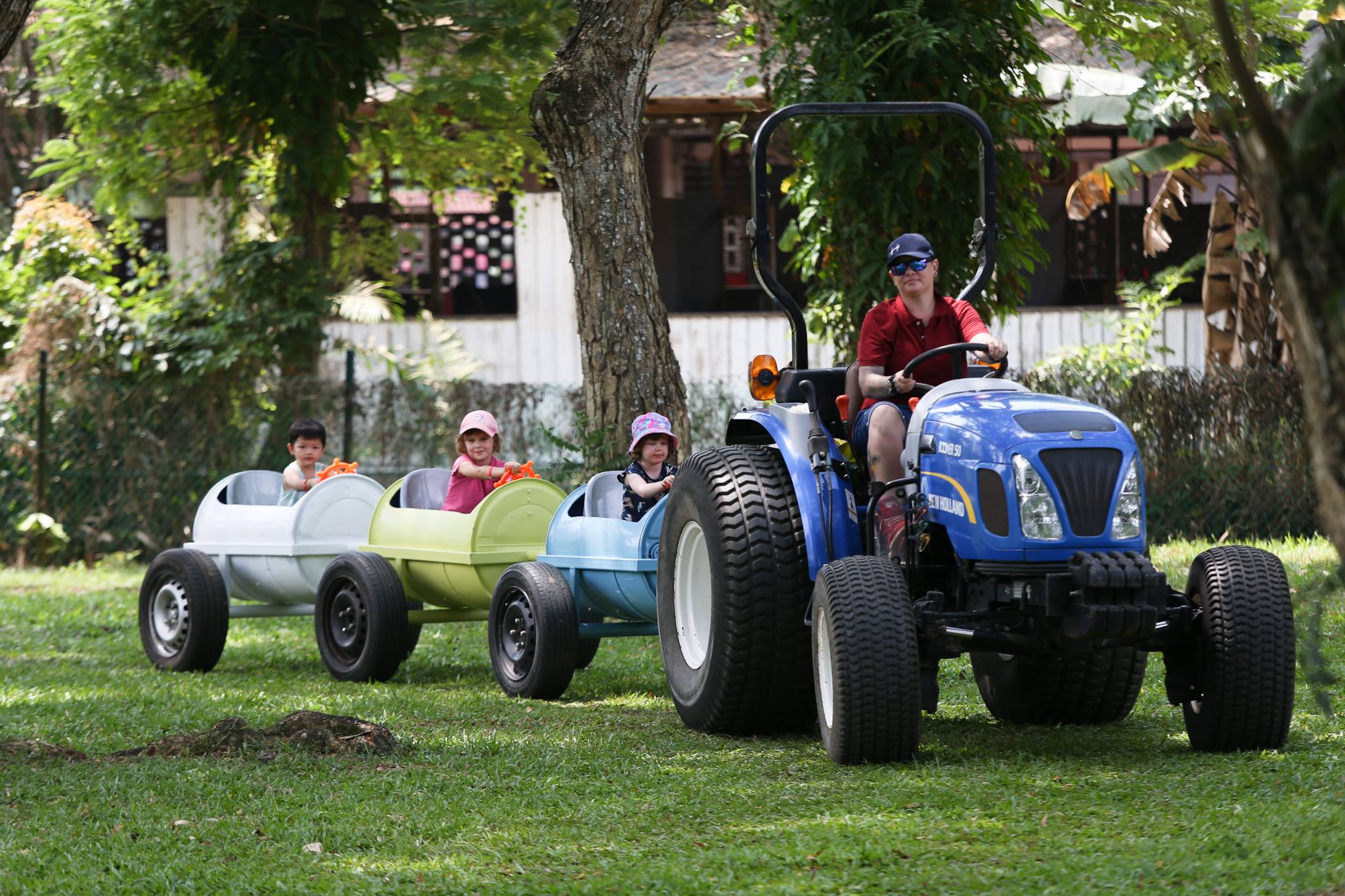 Some events coming your way...
Keep checking back on our news page!


UNICORN WALK-A-WHEELATHON
29 September 2019, Sunday
Click here to Support & Register for Unicorn Walk-a-Wheelathon
LET'S WALK TOGETHER, TOWARDS A MORE INCLUSIVE COMMUNITY FOR PERSONS WITH DISABILITIES
Date: 29 September 2019 (Sunday)
Time: 9.00am (Briefing & Warm-up), 9.30am (Flag-off), 10.00am to 3.00pm (Carnival)
STARTING POINT: MACRITCHIE RESERVOIR
ENDING POINT: RDA CENTRE

Come dressed in your best unicorn outfit.
Donate & register now:
http://bit.ly/rdaunicornwalk2019
Every donation of $50 would sponsor up to 2 pax for the Walk (inclusive event T-Shirts / Goodie Bags and Carnival Tickets)
After the Walk, enjoy a fun family Carnival held in conjunction with World Animal Day.
In addition to good food and fun activities for the whole family, participants could learn more about the part that animals play in our lives - in particular, RDA's programs with horses for persons with disabilities.
WORLD ANIMAL DAY CHARITY CARNIVAL
29 September 2019, Sunday
Click here to Support Charity Carnival
Date: 29 September 2019 (Sunday)
Time: 10.00am - 3.00pm
Venue: RDA Centre, 5 Jalan Mashhor S299174
Get your
Early Bird Package $25
(valued at $30)
http://bit.ly/rdaWADcarnival2019
Bring your family (& pets), invite your friends & share this event on your social network. Join us for a day of furry fun with your family & friends – charity carnival with pony & tractor rides, games & food stalls, activities & crafts stations, merchandise stalls, adoption drive and many more.
If you're wondering how riding a horse helps someone with disabilities, now you can find out. Come meet our wonderful therapy horses & ponies and learn more about RDA's prog for persons with disabilities.